From The Gospel Coalition:
Last week the Supreme Court denied a request from a Nevada church that would block enforcement of Gov. Steve Sisolak's order that limits religious gatherings to 50 worshipers, regardless of the size of the building. Although the directive puts a 50-person cap on houses of worship, it permits casinos, gyms, bowling alleys, and some other venues to operate at 50 percent capacity regardless of their size.
In response to this disparate treatment, Calvary Chapel Dayton Valley, a church in rural Nevada, sought an injunction allowing it to return to worship services at their church building. The church has about 90 congregants, which amounts to 50 percent of their church building's fire-code capacity. Calvary Chapel also plans to take many precautions that go beyond anything Nevada requires, such as cutting the length of their services in half and asking congregants to adhere to proper social distancing protocols. They also would require six feet of separation between families seated in the pews, prohibit items from being passed among the congregation, guide congregants to designated doorways along one-way paths, and leave sufficient time between services so that the church can be sanitized. The District Court, the Ninth Circuit, and the Supreme Court all denied Calvary Chapel's application for an injunction pending appeal. This is second time in the last two months that the Supreme Court has ruled against a church seeking exemptions from statewide Covid-19 restrictions.
[ For Full Story ]
[Return to www.spiritdaily.com]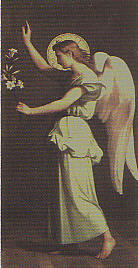 Pray always for purity and love
+++
Please report any inappropriate ads or content