From the London Mail:
The Duke and Duchess of Sussex will be confronted with the dire financial impact of abandoning the Royal Family at an extraordinary Sandringham summit tomorrow.
Royal aides and Government officials have drawn up a range of scenarios setting out the 'stark implications' faced by Harry and Meghan if they abandon or dramatically scale back their royal duties – including a major tax trap. In what sources described as a 'reality check moment', Harry will travel to Sandringham for a showdown with the Queen, Prince Charles and Prince William. Meghan is expected to join by phone from Canada, where she is caring for their eight-month-old son, Archie.
[ For Full Story ]
[Return to www.spiritdaily.com]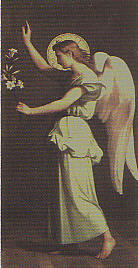 Pray always for purity and love
+++
Please report any inappropriate ads or content