From Fox News:
The Supreme Court's pending decision on a Louisiana abortion law will be a "bombshell" next year, Fox News senior judicial analy
st Judge Andrew Napolitano said Tuesday.
Appearing on "Fox & Friends" with hosts Ainsley Earhardt, Steve Doocy, and Pete Hegseth, Napolitano explained that the justices agreed to hear the case last week because of a "change of membership on the Supreme Court." The Louisana law – upheld by a federal appeals court – requires that doctors performing abortions have "admitting privileges" at a nearby hospital. The law is notably similar to a Texas law struck down in the Supreme Court only three years ago.
[ For Full Story ]
[Return to www.spiritdaily.com]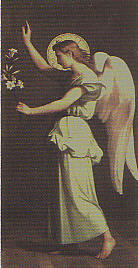 Pray always for purity and love
+++
Please report any inappropriate ads or content