From EgyptianStreets.com: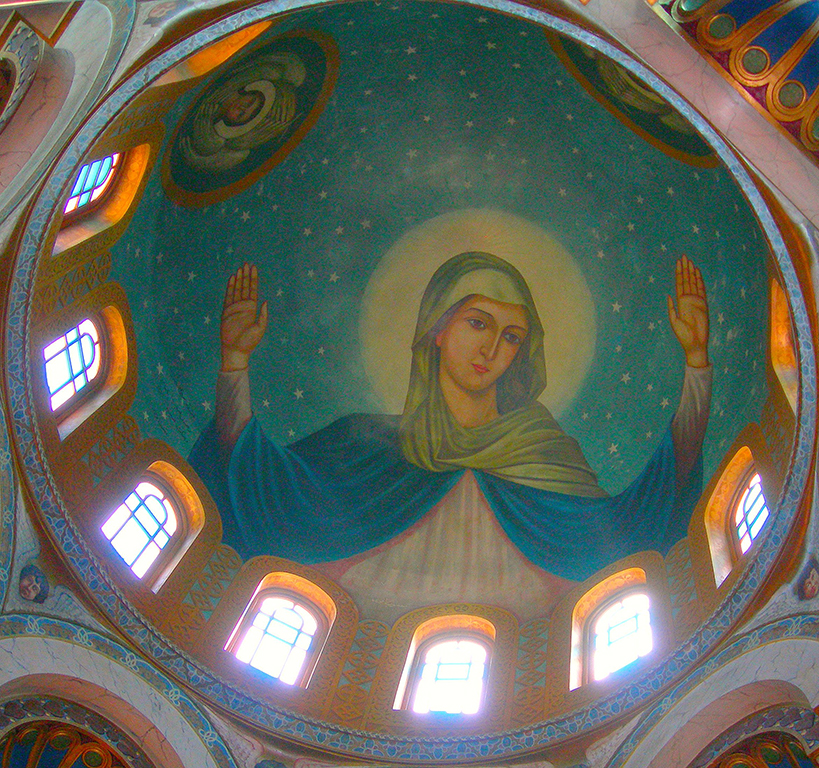 Egyptian Coptic Orthodox Christians are known for fasting more days out of the year than any other sect of Christianity – perhaps only to be rivaled by the Ethiopian Orthodox Tewahedo Church. In fact, Copts fast 180 to 210 days out of the 365 days of the year.
What is the Backstory to the Fast of the Virgin Mary?
Most people are thought to fast this two week summer period because of the Dormition (or passing) of the Virgin Mary. The backstory as to why Copts undertake this fast however, is slightly more detailed and – although related to the Dormition of the Virgin Mary – is not because it took place during this time.