From Creek City Times:
The snakes of the Virgin Mary have this year appeared in the village of Markopoulo on the island of Kefalonia, days before the Feast of the Dormition of the Theotokos, on August 15th.
According to reports from Kefaloniapress, the first snake of the Virgin Mary appeared on Monday night at The Church of Panagia Lagouvarda in Markopoulo. Not long after, two snakes appeared in Arginia. The small snakes which are friendly to people have a characteristic soft skin and the shape of a cross adorning their backs. Thousands of faithful pilgrims flock to the villages every year to observe the miracle snakes of Panagia that seem to appear from out of nowhere and disappear again after the feast of the Dormition.
[ For Full Story ]
[Return to www.spiritdaily.com]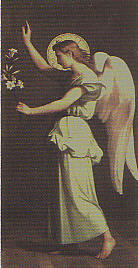 Pray always for purity and love
+++
Please report any inappropriate ads or content