From Clarion Ledger:
It's a story that has fascinated people for decades. Two Pascagoula men claim they were abducted by aliens while fishing on the Pascagoula River. As was expected by the two men — Charles Hickson and Calvin Parker — their story was often met with skepticism and ridicule, but now more people are coming forward with their encounters that evening.
Three more witnesses have now come forward. All three of them say they saw some sort of flying object with a bright blue light at the same time and in the same area as Hickson and Parker. One of the witnesses says she saw what she originally thought was a man in the water but now believes was one of the aliens.
[ For Full Story ]
[Return to www.spiritdaily.com]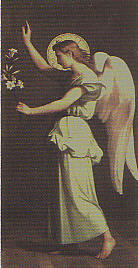 Pray always for purity and love
+++
Please report any inappropriate ads or content