From NBC News:
Elia climbed onto the table in front of her classmates. She threw her fists into the air and jumped on to the blue mats below.
"I am strong," the 3-year-old said, her eyes alight with pride and exhilaration. On the other side of this nursery school in the chic neighborhood of Laufásborg, boys were practicing having "gentle hands" by massaging each other with lotion.
Iceland is consistently ranked first in the world for gender equality. But the Hjalli teaching model, as practiced in the nursery school, is considered progressive even in Iceland. Founded in 1989 by self-described radical feminist Margrét Pála Ólafsdóttir, Hjalli schools aim to counter stereotypical gender roles and behaviors.
[ For Full Story ]
[Return to www.spiritdaily.com]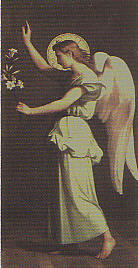 Pray always for purity and love
+++
Please report any inappropriate ads or content