From the Post-Gazette:
Three current and former priests in the Diocese of Pittsburgh have lost their jobs, becoming the latest to experience the consequences of being listed among accused clerics in the Aug. 14 Pennsylvania grand jury report on child sexual abuse in the Catholic Church.
Two of them, longtime Pittsburgh priests, have been been prohibited from future public ministry due to worshiper reaction to the report, the diocese said, even though the diocese itself determined it could not substantiate allegations of child sexual abuse against either of them. And a former priest who became a licensed social worker has lost his job at an Ohio counseling center after a WTAE-TV report identified him as a former priest named by the grand jury as having admitted in 1991 to sexual abuse.
[ For Full Story ]
[Return to www.spiritdaily.com]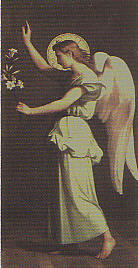 Pray always for purity and love
+++
Please report any inappropriate ads or content