From The Mirror (caution: tabloid):
Three unusual happenings have sparked claims that Biblical prophecies about the end of the world and the coming of the Messiah may be coming true.
The first occurrence was the birth of the first 'red heifer in 2,000 years' in Israel – a creature that features in 'end of times' tales in both Christianity and Judaism. The news of the birth, which emerged in September, was followed by claims last month that fish and other forms of life are quickly filling up Dead Sea sinkholes.
[ For Full Story ]
[Return to www.spiritdaily.com]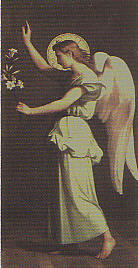 Pray always for purity and love
+++
Please report any inappropriate ads or content