From The Associated Press:
Crews searched Monday through the rubble of buildings torn apart by a tornado that ripped through the Dallas area the night before, causing damage to homes and businesses and knocking out electricity to tens of thousands of people.
Radar confirmed the tornado hit the ground near Love Field Airport and moved northeast through the city around 9 p.m. Sunday, said National Weather Service meteorologist Jason Godwin. There were no reports of fatalities or serious injuries early Monday, according to a release from the city of Dallas, but Fire-Rescue spokesman Jason Evans says three people were hospitalized for evaluation of non-life-threatening injuries.
[ For Full Story ]
[Return to www.spiritdaily.com]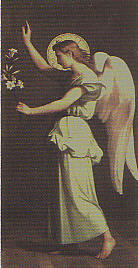 Pray always for purity and love
+++
Please report any inappropriate ads or content