From Associated Press:
At least four people were killed as Tropical Storm Isaias spawned tornadoes and dumped rain Tuesday along the U.S. East Coast after making landfall as a hurricane in North Carolina, where it caused floods and fires that displaced dozens of people.
Two people died when Isaias spun off a tornado that struck a North Carolina mobile home park. Authorities said two others were killed by falling trees toppled by the storm in Maryland and New York City. More than 15 hours after coming ashore, Isaias still had sustained top winds of 65 mph (105 kph). At 2 p.m. EDT Tuesday, the storm's center was about 65 miles (105 km) west of New York City, where winds forced the Staten Island ferry and outdoor subway lines to shut down.
Forecasters had warned tornadoes were possible, and two were later confirmed, near Kilmarnock, Virginia, and Vienna, Maryland. Heavy rains were predicted, with falling trees causing power outages as Isaias moves north along the mid-Atlantic and New England coastline.
[ For Full Story ]
[Return to www.spiritdaily.com]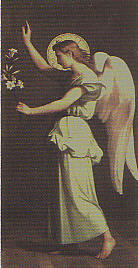 Pray always for purity and love
+++
Please report any inappropriate ads or content