From Associated Press:
Lawmakers are due back in Washington from their states and congressional districts in the new week.
Trump fired off a series of tweets pushing back against the notion that he doesn't have a strategy to end what became the longest government shutdown in U.S. history when it entered its 22nd day Saturday. "Elections have consequences!" he declared, meaning the 2016 election in which "I promised safety and security" and, as part of that, a border wall. But there was another election, in November, and the consequence of that is that Democrats now control the House and they refuse to give Trump money for a wall.
[ For Full Story ]
[Return to www.spiritdaily.com]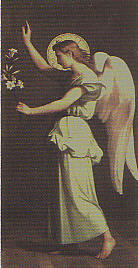 Pray always for purity and love
+++
Please report any inappropriate ads or content