From The New York Times:
Inside the White House, the mood was bristling with tension. Hundreds of protesters were gathering outside the gates, shouting curses at President Trump and in some cases throwing bricks and bottles. Nervous for his safety, Secret Service agents abruptly rushed the president to the underground bunker used in the past during terrorist attacks.
The scene on Friday night, described by a person with firsthand knowledge, kicked off an uneasy weekend at the White House as demonstrations spread after the brutal death of a black man in police custody under a white officer's knee. While in the end officials said they were never really in danger, Mr. Trump and his family have been rattled by protests near the Executive Mansion that turned violent for a third night on Sunday.
[ For Full Story ]
[Return to www.spiritdaily.com]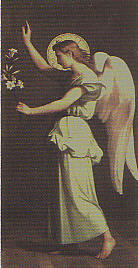 Pray always for purity and love
+++
Please report any inappropriate ads or content