From the London Mail [caution, tabloid]:
Supporters and opponents of President Trump clashed in front of his New York City residence on Fifth Avenue on Saturday just two days after a large Black Lives Matter mural was painted on the street next to the entrance.
The tense exchanges between the warring political sides came as the city and the nation continued to be roiled by protests against police brutality. In Brooklyn, some 400 people turned out for a 'Back the Blue' demonstration in support of the New York Police Department, but the atmosphere grew tense after they were met by some 20 counter demonstrators carrying Black Lives Matter signs.
[ For Full Story ]
[Return to www.spiritdaily.com]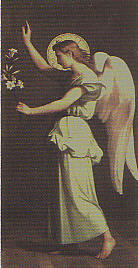 Pray always for purity and love
+++
Please report any inappropriate ads or content