From Catholic News Agency:
Amid a surge of coronavirus cases in Texas, four retired clerics, including two bishops, have tested positive at a priests' retirement home in Houston.
"We ask that you please pray for all those impacted by COVID-19, and in particular for all of our priests," the Archdiocese of Galveston-Houston said June 29. Among the infected priests are Archbishop Emeritus Joseph Fiorenza, 89, and Auxiliary Bishop Emeritus Vincent Rizzotto, 88. None of the four who have tested positive for the virus have developed serious symptoms. Out of the 18 priests in the residence, 12 have tested negative for the coronavirus, and two have not yet received their results.
[ For Full Story ]
[Return to www.spiritdaily.com]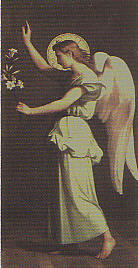 Pray always for purity and love
+++
Please report any inappropriate ads or content