From Associated Press:
Defense Secretary Mark Esper said Sund
ay the Trump administration foresees no more Iranian military attacks in retaliation for the U.S. strike that killed the Islamic Republic's most powerful general. The Pentagon chief suggested that Iran's government is under internal threat following its downing of a Ukrainian civilian airliner.
"You can see the Iranian people are standing up and asserting their rights, their aspirations for a better government — a different regime," Esper said.
[ For Full Story ]
[Return to www.spiritdaily.com]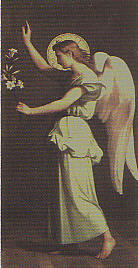 Pray always for purity and love
+++
Please report any inappropriate ads or content