From Associated Press:
U.N. Secretary-General Antonio Guterres opened the climate summit in Poland by issuing a dramatic appeal to world leaders Monday to take seriously the threat of global warming and act boldly to avert a catastrophic rise in temperatures before the end of the century.
Guterres named climate change as "the most important issue we face." "Even as we witness devastating climate impacts causing havoc across the world, we are still not doing enough, nor moving fast enough, to prevent irreversible and catastrophic climate disruption," Guterres told representatives from almost 200 countries gathered in Katowice, Poland. The U.N. chief chided countries, particularly those most responsible for greenhouse gas emissions, for failing to do enough to meet the goals of the Paris climate accord. The 2015 agreement set a goal of keeping global warming well below 2 degrees Celsius (3.6 Fahrenheit), ideally 1.5 C (2.7 F) by the end of the century.
[ For Full Story ]
[Return to www.spiritdaily.com]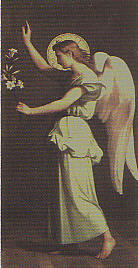 Pray always for purity and love
+++
Please report any inappropriate ads or content