From Life Site News:
At one of the well-attended Michigan vigils held in conjunction with the National Pro-Life Candlelight Vigil this past weekend, a priest gave a sermon that reminded pro-lifers when they act to deter abortion they are following Christ's call to serve the least among us.
Msgr. Robert McClory, pastor of the National Shrine of the Little Flower Basilica in Royal Oak and former chancellor of the Archdiocese of Detroit, called the act of abortion wicked, despicable and heinous at the vigil in Ferndale, Michigan, where he spoke, and called for pro-life advocates to plead for mercy of those involved with the procedure.
[ For Full Story ]
[Return to www.spiritdaily.com]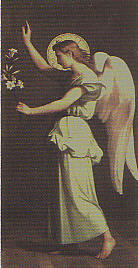 Pray always for purity and love
+++
Please report any inappropriate ads or content