From la luce di Maria:
Yesterday morning, the visionary Vicka from Medjugorje underwent a delicate back surgery. All over the world people continue to pray for her.
The spinal surgery had already been planned for some time but given the visionary's poor health the doctors had preferred to postpone. Vicka now weighed only 40 kg and this could put her recovery at risk. After further investigations yesterday, 13 July 2020, in Zagreb, the long-awaited operation took place on the day on which the Blessed Virgin Mary of Bistrica is remembered. This time instead at the hospital in Zagreb, where yesterday morning, 13 July 2020, she entered the operating room very early and remained under the knife for 5 hours and 40 minutes. Vicka, after surgery, woke up in her room. The doctor spoke to those present and expressed his satisfaction with the outcome of the delicate operation. Official bulletins on post-operative progress will follow shortly.
[ For Full Story ]
[Return to www.spiritdaily.com]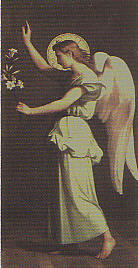 Pray always for purity and love
+++
Please report any inappropriate ads or content