From Associated Press:
The Vatican on
Monday sought to downplay the decision by retired Pope Benedict XVI to reaffirm the "necessity" of a celibate priesthood at the same time that Pope Francis is considering ordaining married men, calling his book a mere contribution that was written in full obedience to Francis.
The Vatican's editorial director, Andrea Tornielli, penned an editorial that sought to put Benedict's bombshell book in the context of a continuity between the two popes. He noted that Francis, too, has upheld the "gift" of priestly celibacy and refused to make it optional across the board.
[ For Full Story ]
[Return to www.spiritdaily.com]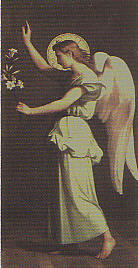 Pray always for purity and love
+++
Please report any inappropriate ads or content