From Fox News:
Dozens of cities across the United States were left early Sunday to assess the toll of a grim night of violent riots that left at least three dead, dozens injured, hundreds arrested and buildings and businesses in charred ruins as protests over the death of a black Minneapolis man in police custody continued for a fifth day.
Mayors of major cities imposed curfews, governors in nearly a dozen states deployed the National Guard in a desperate bid to stem the mayhem, chaos and wreckage. Though the incident that touched off the rioting occurred Monday in Minnesota and led to a cop being swiftly charged with murder, the damage seemed to culminate Saturday night and spanned from coast to coast. In Brooklyn, N.Y., at least 200 people were arrested and "countless" officers were hurt. In Beverly Hills, Calif., shops along the storied Rodeo Drive were looted as a crowd estimated at more than 2,000 people chanted "Eat the rich!'
From The New York Times:
A largely peaceful day of protests descended into a night of chaos, destruction and sporadic violence overnight Saturday as tens of thousands of people poured into streets across the United States to express anger and heartbreak over the death of yet another black man at the hands of the police.
On Sunday morning, the authorities were still sorting through the smoldering wreckage as the vast scope of the unrest came into sharper focus. Squad cars had been set on fire in Philadelphia, stores were looted in Los Angeles, police officers in Richmond, Va., were injured and hospitalized, and at least one person was killed in Indianapolis, where a deputy police chief said the department had received so many reports of shots fired that they had lost count.
From Fox News:
Guard personnel already deployed in addition to state and local police just haven't been able to control the violence and unrest that the Minneapolis-St. Paul area has seen in recent days, Walz said.
"This is the largest civilian deployment in Minnesota history that we have out there today and quite candidly right now, we do not have the numbers," Walz said. "We cannot arrest people when we are trying to hold ground because of the sheer size, the dynamics and the wanton violence."
[ For Full Story ]
[Return to www.spiritdaily.com]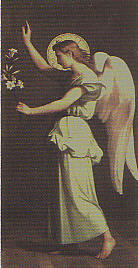 Pray always for purity and love
+++
Please report any inappropriate ads or content