From Associated Press:
Many nations had already barred the Boeing 737 Max 8 from its airspace, but until Trump's announcement, the Federal Aviation Administration had said that it didn't have any data to show the jets are unsafe. Trump cited "new information" that had come to light in the ongoing investigation into incident. He did not elaborate.
"All of those planes are grounded, effective immediately," Trump said during a scheduled briefing on border security.
[ For Full Story ]
[Return to www.spiritdaily.com]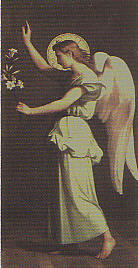 Pray always for purity and love
+++
Please report any inappropriate ads or content