From Associated Press:
WILMINGTON, N.C. (AP) — Coastal residents fleeing a potentially devastating blow from Hurricane Florence encountered empty gasoline pumps and depleted store shelves as the monster storm neared the Carolina coast with 140 mph (225 kph) winds and drenching rain that could last for days.
While some said they planned to stay put despite hurricane watches and warnings that include the homes of more than 5.4 million people on the East Coast, many weren't taking any chances. Steady streams of vehicles full of people and belongings flowed inland Tuesday as Gov. Roy Cooper tried to convince everyone on North Carolina's coast to flee. "The waves and the wind this storm may bring is nothing like you've ever seen. Even if you've ridden out storms before, this one is different. Don't bet your life on riding out a monster," he said.
From CNN:
The southern East Coast of the United States is bracing for the arrival of Hurricane Florence as the storm — already packing winds of up to 140 mph — neared Category 5 strength Tuesday.
More than 1 million people face mandatory evacuation orders in coastal areas of North Carolina, South Carolina and Virginia, where Florence could begin delivering tropical storm force winds late Wednesday.
One year after major storms ravaged the Gulf Coast and Puerto Rico, officials warned those in Florence's path not to underestimate the threat the storm poses.
[ For Full Story ]
[Return to www.spiritdaily.com]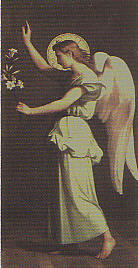 Pray always for purity and love
+++
Please report any inappropriate ads or content