From Associated Press:
The resurgence of the coronavirus in the United States ignited fierce debate Monday about whether to reopen schools, as global health officials warned that the pandemic will intensify unless more countries adopt comprehensive plans to combat it.
"If the basics aren't followed, there is only one way this pandemic is going to go," said the director of the World Health Organization, Tedros Adhanom Ghebreyesus. "It's going to get worse and worse and worse." Debate over the risks the virus poses, and how best to fight it, were spotlighted in Florida after it shattered the record among U.S. states for the largest single-day increase, with more than 15,000 newly confirmed cases.
[ For Full Story ]
[Return to www.spiritdaily.com]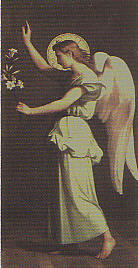 Pray always for purity and love
+++
Please report any inappropriate ads or content