From Associated Press:
After months of insisting that the Republican National Convention go off as scheduled despite the pandemic, President Donald Trump is slowly coming to accept that the late August event will not be the four-night infomercial for his reelection that he had anticipated.
After a venue change, spiking coronavirus cases and a sharp recession, Trump aides and allies are increasingly questioning whether it's worth the trouble, and some are advocating that the convention be scrapped altogether. Conventions are meant to lay out a candidate's vision for the coming four years, not spark months of intrigue over the health and safety of attendees, they have argued.
[ For Full Story ]
[Return to www.spiritdaily.com]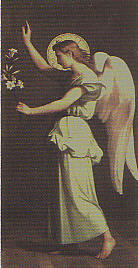 Pray always for purity and love
+++
Please report any inappropriate ads or content