From Associated Press:
The prospect of white evangelicals defecting from Trump in greater numbers is an appealing one to his critics, including the Lincoln Project, an anti-Trump Republican group that last week tried to undercut his evangelical appeal i
n a video that asked whether he is "the best American Christians can do." Democrats also have grounded some arguments against Trump in moral values as they court voters of faith, including evangelicals.
Mike Madrid, a California-based adviser to the Lincoln Project, said that white evangelicals have been the strongest element of Trump's base but are starting to show signs of weakness. "That's literally the only voter segment that he is holding onto," Madrid said. "We're going right at it." But challenging Trump's hold on white evangelicals who have proven stalwart conservatives since the Reagan era may require flawed assumptions about their decision-making.
[ For Full Story ]
[Return to www.spiritdaily.com]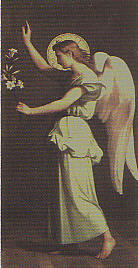 Pray always for purity and love
+++
Please report any inappropriate ads or content