From CNN: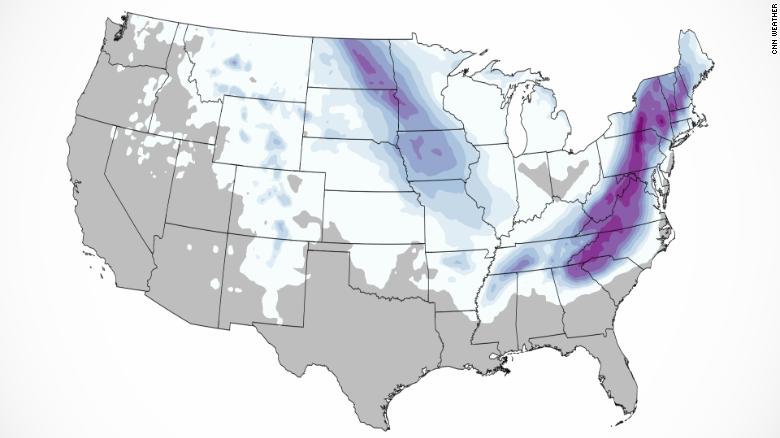 If you live in the heart of the South, you might be dreaming of a rare snowy weekend.
Don't get the snow sleds out quite yet.
Yes, a 
winter storm
could bring snow to Arkansas, Mississippi, Tennessee, Georgia, the Carolinas, Virginia, and into the Northeast beginning over the MLK holiday weekend. But there is a kicker to the 
Weather Prediction Center (WPC)
expectation of wintry weather in parts of the Appalachian and Eastern Seaboard this weekend into early next week. Instead of snowballs, excited children may just be coated in rain, or ice. That's because there is "ample uncertainty" about the forecast, the 
Weather Prediction Center (WPC) says
.