From Arkansas Democrat and Gazette:
A woman killed in a fatal wreck early Monday morning was driving around "aimlessly" in a stolen vehicle and said its occupants were "possessed by demons" before the crash, a witness told law enforcement, according to a Pulaski County sheriff's office news release.
Deputies said they were dispatched at 5:30 a.m. to a two-vehicle accident on Tates Mill Road, the release states. The collision involved a Union Pacific utility truck and Chevrolet Silverado pickup truck. Rosalind Craig, 41, of Tennessee, was the driver of the stolen pickup and died on scene, the release states. The driver of the Union Pacific truck said that when he rounded the curve, the vehicle was in his lane and he wasn't able to avoid it.
[ For Full Story ]
[Return to www.spiritdaily.com]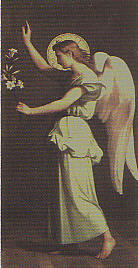 Pray always for purity and love
+++
Please report any inappropriate ads or content