From the Christian Post:
It is the world's tallest church, though that claim comes with an asterisk because Chicago's downtown First United Methodist Church consists primarily of two spaces.
The first, accessible through street level, is the main gathering place for worship. It consists of a nave with loft and chancel in the liturgical east end. The style could be called art deco gothic. Hardly authentic gothic revival, but clearly inspired by the style that defined ecclesiastical architecture from the second half of the 19th-century until the early 20th-century.
[ For Full Story ]
[Return to www.spiritdaily.com]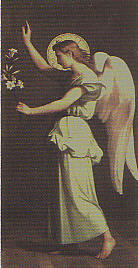 Pray always for purity and love
+++
Please report any inappropriate ads or content