From The Daily Mail (caution: tabloid):
A Florida televangelist who has taken a job in Donald Trump White House said in a sermon on Sunday that Christians who give money to her ministry will receive life-clarifying 'visions' from God.
Paula White has been close to the president since at least 2002, and she says the pair once planned to open a megachurch together. She preaches the 'Prosperity Gospel,' which says giving money to churches and religious causes brings health and wealth. She prayed Sunday that congregants would open their wallets. 'Maybe that's a sacrifice of fifty dollars or a hundred dollars, maybe it's a thousand dollars, whatever it is you speak,' she told the Almighty.
[ For Full Story ]
[Return to www.spiritdaily.com]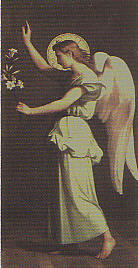 Pray always for purity and love
+++
Please report any inappropriate ads or content