From the Christian Post:
Don Antonio Mattatelli, a known Italian exorcist, has recently issued a statement in reference to a series of deadly natural calamities in Italy, saying that all natural disasters are signs that the end of the world is imminent.
"It will not be the end of the world in general, but of this world, yes. Natural phenomena so sudden and powerful shows that, there is no confidence in the future and we have come to an end of modernity," Mattatelli said.
While the exorcist's statement was made in relation to the natural calamities that hit Italy recently, such as torrential rain and earthquakes, it is not the only country that has experienced the wrath of nature. Yesterday, Sept. 20, the central part of Mexico was also jolted by a 7.1 magnitude earthquake, just two weeks after the country's southern coast was hit by an 8.0 magnitude tremor.
[Return to www.spiritdaily.com]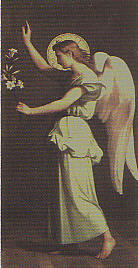 Pray always for purity and love
+++
---
Please report any inappropriate ads or content