From Forums of the Virgin Mary [translated; views expressed are Forum's]:
In what form did the Warning reach seers, what did they see, what did they feel, what was said to them, how they were left emotionally.
God [allegedly] promised a general Illumination of Consciousness, as a decisive intervention for humanity to return to Him.
It is a "correction of conscience" that would happen in unison with all, during which everyone in the world will be given a revelation of the state of his or her soul before God. 
We will see the consequences of our sins and feel pain for them.
And it is already happening to some people, as a sign of the event that will be massive and has been prophesied under the name of "Warning." [Medjugorje speaks of "warnings" in the plural.]
Here we at Forums will tell you impressive and very revealing cases, which we have reported in articles and videos, about how various people have already experienced the Enlightenment of Consciousness or Warning.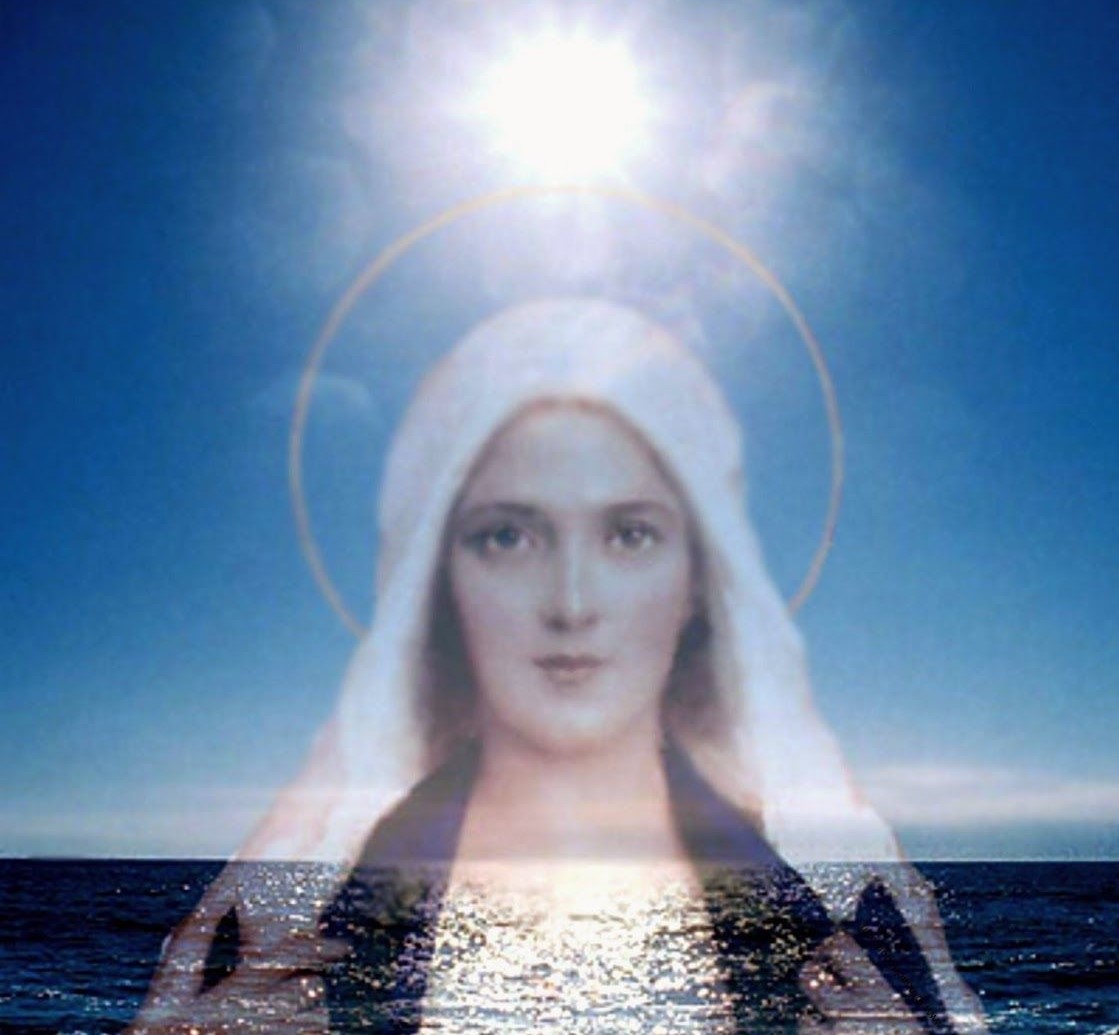 The Polish nun Saint Faustina Kowalska reported that she experienced an Illumination of Consciousness in the 1930s.
Jesus appeared to her as we know Him during His Passion.
And suddenly she saw the entire condition of her soul as God sees it.
She was able to clearly see everything that displeases God.
Said Faustina, "I didn't know that even the smallest transgressions would be counted."
And Jesus said to her, "Write this: before I come as the Just Judge, I come as the King of Mercy."
On January 3, 2006, today's Brother Albert de la Cruz de Luz, a consecrated layman, experienced an event that changed his life forever.
He was alone in his room when everything went black, God illuminated the darkness of his heart, and suddenly he experienced the Warning.
At that moment, the Passion of Jesus was shown to him, not as in a film or in a photograph, but with Him being present in Person.
When Albert observed this, the Lord told him that the greatest pain He had was precisely to bear the heavy sins of all humanity, those of His time and ours.
And the most impressive thing is that the blows of the scourge were Albert's own sins that he had committed throughout his life.
He says, "I saw what was happening, but at the same time He narrated it to me.
"And I could identify each one of my sins from the time I can remember until that date."
On March 2, 1993, one of the most impressive illuminations of consciousness of all time happened.
Filipino Stanley Villavicencio fell into a coma, his heartbeat slowed, his skin color turned grey, and then he stopped breathing.
His organs shut down and he was declared brain dead.
He saw a very large bright light that slowly evaporated, and he noticed someone standing in front of him.
He recognized Jesus, Who raised His left Hand, and the clouds changed color and became like a video screen. [scroll for more:]


And He showed Stanley the movie of his life, from His childhood to the present.
There he noticed that every time he did good, the video simply continued normally.
But every time he committed a sin, it went in slow motion, He stopped, zoomed in, and enlarged it, as if He wanted to show what he had done wrong.
And Dtanley also noticed that every time he committed a sin, he felt heaviness. 
And every time he did good, for example giving alms to the poor, he felt as if he were floating.
In 2015, the mystic known as Mary of the Himalayas was in the Chapel of the Sisters of Charity of Saint Teresa of Calcutta in Nepal.
And suddenly she experienced a shocking voice that said, "Welcome home; how long has it taken you to love Me."
She was certain that the Voice came from the Cross behind the altar.
The chapel was filled with an immense light and the entire room disappeared from her eyes.
And then she saw Jesus of Nazareth descend from the Cross.
He walked towards her and said, "You don't need the eyes of the face to see, but the eyes of the heart."
And she saw her whole life pass before her, all the atrocities she had committed, her selfishness and idolatry.
She began to cry and ask for forgiveness. 
He covered her with His Mercy and told her, "It doesn't matter what has happened up to now, but what happens in the future, from now on always together."
Perhaps the best-known case of Illumination of Consciousness is that of Dr. Gloria Polo, who was struck by lightning in 1995.
She saw herself on a path that goes through earthly life towards eternal life, and she found herself with the desperate reality of becoming aware of having been damned.
There was no greater pain for her.
She could see there the sadness of her deceased parents, watching her in that situation.
However, Jesus in His infinite Mercy gave Gloria the chance to read in the Book of Life about her life and her journey through this world.
The sins that led Gloria to this situation were revealed to her, one by one, and thus she understood her immense betrayal of God's Love. [Materialism, selfishness, and glamor were high on the list.]
However, the Mercy of God gave Gloria a new opportunity, so that she could bear witness to what she had experienced to many people.
And this is what she does; she goes around the world bearing witness.
In October 1985 Father Steven Sheier was in a car accident and went through a near-death experience. 
Then Jesus appeared to him and said, "I love you, come closer."
And Our Lord from then on showed Father Sheier the unconfessed and unforgivable sins since his last Confession.
Father Scheier could only respond, "Yes, Lord."
He was judged unworthy to enter the Kingdom of Heaven, because he had been a priest for himself.
However, Our Lady interceded for him. 
She asked that her Son give him more years on earth and more graces to remedy his life.
In the end, Jesus told Mary: "Mother, he is all yours."
In 1997 Marino Restrepo, a Hollywood producer, was kidnapped by the Colombian FARC and held captive for six months.
While in captivity they placed him in a lake with water up to his waist.
At that moment he realized the presence of thousands of evil spirits that were in the lake.
Each one was related to him; they were his sins of 33 years.
He then understood the seriousness of his acts committed against God, all present before the Lord.
It was the accusation of a lifetime spent far from God, and every action of his came alive.
Today, like Gloria Polo and the others, he travels the world giving his testimony.
In 2011 the Spanish writer María Vallejo-Nájera went to Medjugorje on the 30th anniversary of the apparitions of the Queen of Peace.
And she had an Illumination of Consciousness that lasted 3 seconds, but it seemed like 10 minutes.
Time stopped.
She looked up at the sky and noticed that a dew of love fell on her, so great that she had no human words to describe it.
In three seconds, her entire life passed, since she was a child, since he was aware of sin. She saw all her sins. 
"I experienced the shame of standing before God and being told 'this is your life, what have you given Me?' and I hadn't given Him anything," says María.
Well, here are some cases of Enlightenment of Consciousness that have already happened, that we wanted to expose, so that you are informed about the various formats in which that enlightenment has reached people.
And I would like to ask you if you have ever had a moment in your life when you were aware of all your sins and in what situation was it?
+
[respources: books on the afterlife]
+