From the Christian Post:
A respected psychiatrist, Dr. Richard Gallagher, a registered psychiatrist who teaches at Columbia University and New York Medical College, with decades of experience in exorcism suspects that the most terrifying demonic possession victim he has encountered in modern times may have already died.
According to the respected exorcist, while most reports of possession turn out not to be real cases of possession, the 39-year-old Julia was a convincing case of demonic possession as she even referred to herself as "the high priestess of a satanic cult" and dressed in a dark flowing dress and wore black eyeshadow. Julia's life was allegedly filled with paranormal activities, recalling that her cats even went wild in the middle of the night after seeing her for the first time. In another instance, her voice even entered a phone conversation between Gallagher and a priest even if she was thousands of miles away.
[Return to www.spiritdaily.com]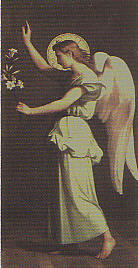 Pray always for purity and love
+++