From the London Telegraph:
he Church of Sweden is encouraging its clergy to use the gender-neutral term "God" instead of referring to the deity as "he" or "the Lord". 
The decision was made on Thursday, wrapping up an eight-day meeting of the church's 251-member decision-making body. The decision will take effect on May 20 during Pentecost. It is the latest move by the national Evangelical Lutheran church to modernise its 31-year-old handbook setting out how services should be conducted.
[Return to www.spiritdaily.com]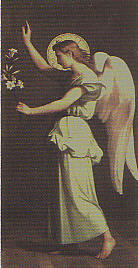 Pray always for purity and love
+++