CWIA Annual Charismatic Conference, Alexandria, VA, Aug 12-14, 703-971-3633
From the Ahmedabad Mirror:
She is the Virgin Mary, mother of Jesus Christ, and she is draped in sari. Thousands of devotees throng her shrine at Vailankanni, in Tamil Nadu, deemed basilica by the
Roman Catholic Church in 1962. They bow to her, stretch out their hands to her, lie on their face before her, crawl to her shrine, sing songs of her glory, weep in joy, shave their heads and offer her flowers, saris and candles as an expression of their devotion, for she is the Lady of Good Health.

The story goes that in the 16th century, a cowherd was on his way to the market to sell milk when he stopped to drink water from a pond and rest under a banyan tree. A woman appeared before him bearing a child in her hand and asked for some milk for her child. The boy gave her his pot of milk. After feeding her son, she returned the pot, thanked the cowherd, and disappeared. When the boy reached the market, his customers were upset because he was late. He apologised and told them of what he encountered. Then to everyone's astonishment, the pot started overflowing with milk.
[For Full Story; note: article is from Eastern slant]
[Return to www.spiritdaily.com]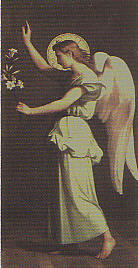 Pray always for purity and love
+++