From the Dayton Daily News:
The Rev. Earl Simone, 75, will spend 5 years in prison with no chance of early release for stealing $1.92 million from St. Peter Catholic Church in Huber Heights, where he was pastor for 23 years.
Montgomery County Common Pleas Judge Dennis J. Langer on Wednesday imposed the prison sentence and ordered that Simone pay full restitution of the money the priest admitted stealing from the church.
[Return to www.spiritdaily.com]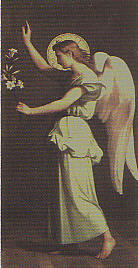 Pray always for purity and love
+++