---
Uncovering of Holy Stairs brings pilgrims closer to God
---
Archives: our Church's hidden power
---
Mystical revelation: was this the true extent of Jesus' suffering?
---
Cause opened for Vermont bishop
---
Cardinal Muller: there's no rift between popes
---
President of university calls on Buffalo bishop to resign
---
Archives: strange electromagnetic effects at Tomb
---
Mailbag: when the 'Holy Spirit' morphs into a cross
---
---
Mass readings
Daily homily
Mary's Message
Divine Mercy Novena
---
Donations: we need and appreciate it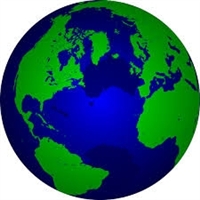 New special report: Prophecy and a Church in crisis
---
---
[Click here to make your announcement]
Mystical Meditation On the Stations of the Cross - Final Part
Catholic Mothers Summit with Sr. Briege McKenna -April 27, 2019
Magnificat Tours Pilgrimages: Medjugorje, Holy Land, Fr. Sudac Retreat, Italy, Poland, Prague (877) 333-9290
Medjugorje pilgrimage with Michael, Lisa Brown
Divine Mercy Sunday Toronto - Fr. Seraphim Michalenko, Sr. Briege McKenna, Fr. Bill Casey and more!
Protect, Defend: order your St. Michael prayer coins here
Medjugorje and Divine Mercy Sunday
206 Tours Pilgrimages always with Catholic Priests and Mass Daily! Year round to Holy Land, Italy, Spain, France, Portugal, Medjugorje, Poland, Greece and more
---
Stations
---
---
---
---
---
---
---
---
---
---
---
Click to e-mail this site to a friend
---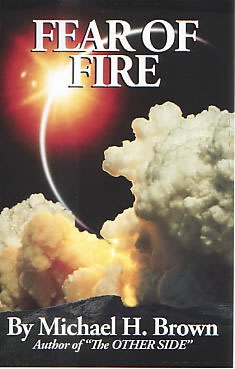 ---

©
Spirit Daily
---
---
---
---
Miami archbishop warns of fake priests
---
Pope: 'anyone who discards gay people doesn't have a heart'
---
Virus identified as causing child paralysis
---
Short circuit may have caused Notre Dame fire
For rare moment, world was transfixed on a Cross
Flashback: when Shroud was saved from fire
---
Man stopped with gas cans at St. Patrick's Cathedral
---
Attorney general affirms: no Trump collusion
Ten instances of possible obstruction were investigated
Trump's inner circle defied attempts to quash investigation
---
Lightning rod 'rooster' with relics discovered
Signs: strange flurry of vandalism preceded fire
---
Earth's magnetic field rapidly weakening
---
Weather watch: three-day thunderstorm 'siege'
---
Doctors charged in opioid sting
---
---
---
---
`