John XXIII launched Vatican II, and then some
---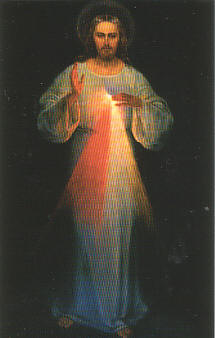 Why Divine Mercy Sunday is so fitting for canonization
---
John Paul II was unaware of Legionaries scandal
---
Serenity and a great light, often, at the moment of death
---
---
Dublin archbishop open to married priests
---
The traditions John Paul II invented
---
How much change will Francis bring?
---
'The greatest Easter painting'
---
And one last (post-Lenten) examination of conscience
---
Prayer Room  Meditation: saints of the day  Mass readings  Mary's Messages Homily of the Day  Vatican Video
John Paul II novena  Divine Mercy novena
---
Michael Brown retreat: Philadelphia-New Jersey
---
Donations: we need and appreciate it! 
---
---
[Click here to make announcement]
Free Seven Sorrows Rosary App DROID
Canvas Art: Divine Mercy, Undoer of Knots, many more...
Saints, popes, mystics reflect on Christ's words: 'Without Me you can do nothing.'
One of the three best books I've read!
St. Benedict Blessing, armor for the spiritual battlefield
See how a mother of 13 lost almost 100 pounds!
National Charismatic Retreat, Jun 27-29, hosted by Malvern Retreat House, Malvern, PA, 610-644-0400
What if a crisis occurs and there's no doctor?
Deacon Retreat, 'The Son of Man' May 16-18, Rosa Mystica House of Prayer, Edmeston, NY 
Magnificat Tours Catholic pilgrimages 2014 - Canonization of John Paul II &John XXIII, Medjugorje, Italy, Holy Land, Fatima and Lourdes, 877-333-9290
206 Tours Pilgrimages -- the Holy Land, Italy, Fatima, Lourdes, Medjugorje, Poland, year round with Catholic priest and Mass daily
50% off Divine Mercy Images! It is not too late to get one for your parish!
Free Trappist Caskets catalog and documentary DVD, 888-495-0805
Retreat with EWTN's Fr. Andrew Apostoli - 'The Message of Fatima' - July 11-13, Malvern Retreat House, Malvern, PA, 610-644-0400
Pope Francis' blessing upon unique prayer/cookbook - order today!
Women's Recovery Retreat with Heather King: 'Addiction & Grace: Coming Home', May 16-18, Malvern Retreat House, 610-644-0400
Handmade, wooden caskets by the Trappist monks of New Melleray Abbey,888-495-0805
[Please note that we cannot be responsible for all products, pilgrimages, and claims made by above announcements]
---
---
Vatican withdraws negative evaluation of book
---
'Living in religious community, you see the devil at work'
---
Marian shrine comforts addicted
---
---
Reinstated Chicago priest kept away from children
---
---
Video (is this real?): underwater statue of Our Blessed Mother
---
Click to e-mail this site to a friend
---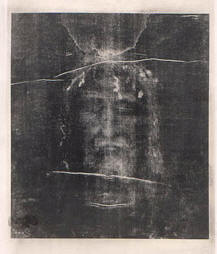 ---
Free Seven Sorrow Rosary App for Apple
Great Easter gift!  Holy Water dispensers for daily use
Healing Retreat with Fr. Bill Halbing, Wilmington, DE, May 16 - 17
If you are stressed or depressed, you should read this
Click here to order your Divine Mercy Sunday/John Paul II canonization oversized holy card
[Support Spirit Daily through its bookstore, gift shop]
---
---
Objects may be linked to missing jet
---
---
Michigan man gets 'bionic' eye
---
Prayer need: priest was murdered in Africa
---
China poised to be largest Christian country
---
Asteroids cause dozens of blasts
---
Economy: the middle-class descent
---
Army okays 'humanist' as religious preference
---
Controlling the weather with lasers?
---
---
New identification technologies exploding around the world
---
Sitting next to a notorious abortionist
---
Prayer need: three young princesses fighting cancer
---
---
---
Health watch: homemade mayonnaise
---
---
---
Fear of Fire on Kindle; A Life of Blessings on Kindle,  Nook; The Other Side on Kindle, Nook; Life Missions, Family Healings on Kindle, Nook; The God of Miracles on Kindle, Nook; Tower of Light on Kindle, Nook;  The Spirits Around Us on Kindle, Nook;  After Life on Kindle, Nook; The Seven on Kindle
Book special
s
;
Books by Michael Brown
Michael Brown prophecy retreat: (coming soon)

 
Click here to refresh Spirit Daily; Spirit Daily is operated seven days a week and all day; in event of outage go to
www.spiritdaily.net or
www.spiritdaily.org
Mobile version of website: http://www.spiritdaily.com/mobile.htm
Spirit Daily pilgrimage to canonization of John Paul II (waiting list)
---