Michael Brown retreat scheduled for 'Betania' site near Boston, May 2
---
Fatima and what's going on in Russia
---
For San Diego, Francis looks left?
---
The holiness of Saint Joan of Arc
---
Madison diocese sees surge in seminarians
---
How Lent can strengthen your marriage
---
With 'miraculous' lights, it's often the story behind them
---
Oil company 'hit man' now aims at San Fran archbishop
---
The 'Easter Duty' is still applicable
---
Meditation: saints of the day
Daily Prayer
Mass readings
Homily of the Day
Vatican Videos
Medjugorje Message
Mirjana's Message
---
Donations: we need and appreciate it!
---
Special report (new): did a preacher receive 'headlines' of future events?
Spirit Daily pilgrimage: Fatima, Avila, Lourdes
---
---
[Click here to make announcement]
See how a mother of 13 lost almost 100 pounds!
Handmade, wooden caskets by the Trappist monks of New Mellary Abbey, 866-274-6398
Free Trappist Caskets catalog and documentary DVD, 866-720-1947
Emergency supplies: what do you need?
What if a crisis occurs and there's no doctor?
'Passion of Christ' print with St. Benedict Crucifix
St. Patrick T-shirt. Sale ends soon. Click here for $5 off!
Magnificat Tours Catholic pilgrimages 2015 - Medjugore - Mar - May - June- Sep - Oct- Dec, Ireland - Sept 01, Italy - Sept 26
Medjugorje is the spiritual center of the world'-- JPII. Be connected!
Spirit Daily: emergency supplies store
If you are stressed or depressed, you should read this
206 Tours Pilgrimages -- the Holy Land, Italy, Fatima, Lourdes, Medjugorje, Poland, year round with Catholic priest and Mass daily
[See next column]
[Please note that we cannot be responsible for all products, pilgrimages, and claims made by above announcements]
---
---
Video: a place where people find themselves
---
---
The greatest persecution in history
---
Priest: how God barged into my life
---
Click to e-mail this site to a friend
---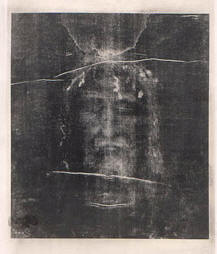 ---
Stations of the Cross - profound spiritual meditation (.pdf, Kindle)
A beautiful prayerbook for your journey through Lent to Easter
Get the new book by Fr. Michael Gaitley, MIC - Free!
Catholic Women's Conference, March 14, 2015, Toronto, 905-279-7702
St. Benedict Blessing, armor for the spiritual battlefield
[
Support Spirit Daily through its bookstore, special reports, and gift shop]
---
---
Vatican police chief confirms ISIS threat
---
Graham says Obama's sympathy for Islam will lead to Christian persecution
---
Baby snatched at hospital reunited with mother
---
Health watch: more on hidden sugar
---
---
What You Take To Heaven on Kindle and Nook; Fear of Fire on Kindle; A Life of Blessings on Kindle,  Nook; The Other Side on Kindle, Nook; Life Missions, Family Healings on Kindle, Nook; The God of Miracles on Kindle, Nook; Tower of Light on Kindle, Nook;  The Spirits Around Us on Kindle, Nook;  After Life on Kindle, Nook; The Seven on Kindle
---
New! A manual for spiritual warfare
---
Book specials  Books by Michael Brown
Spirit Daily: emergency supplies store 
Spirit Daily on Twitter  Spirit Daily on Facebook  Click here to refresh Spirit Daily; Spirit Daily is operated seven days a week and all day; in event of outage go to www.spiritdaily.net or www.spiritdaily.org
---