Pope open to changes in power of papacy
---
---
---
No female priests; firm against abortion
---
---
Gives more power to bishops' conferences
---
Report: statue exuding myrrh in Hawaii
---
Russian leader kisses icon of Mary
---
Maria Esperanza: fondly remembered
---
---
---
Commentary: time to halt the devil's hand signal
---
---
Prayer Room Meditation: saints of the day Mass readings Mary's Messages Homily of the Day Vatican Video Medjugorje Message
---
Donations: we need and appreciate it!
---
Michael Brown retreat in Charlotte, North Carolina: afterlife, spiritual warfare, family healing Directions
---
Retreat announced 1/25 for Fort Myers, Florida
---
---
[Click here to make announcement]
Medjugorje with Lynn Hoffman, March 16-26,2014
Free Trappist Caskets catalog and documentary DVD, 888-495-0805
'The Healing of Families' Clergy-only seminar, Fr. Ssemakula, Feb. 11,12,13, St. Joseph's Seminary, Wash, DC, 202-529-2092
St. Benedict Blessing, armor for the spiritual battlefield
Handmade, wooden caskets by the Trappist monks of New Melleray Abbey, 888-495-0805
This Christmas give Bob Kunzinger's best-selling 'Penance' about the Infant of Prague
What if a crisis occurs and there's no doctor?
Spirit Daily pilgrimage to John Paul II, John XXIII canonizations
If you are stressed or depressed, you should read this!
Chaplet of Our Lady's Tears now available
The Pope's Cross - official authorized version worn by Pope Francis, signed by author
[See next column]
[Please note that we can not vouch for every event, group, assertion, or product in paid announcements; use discernment; tour companies should be checked with Better Business or diocese]
---
[Please note too that we can not be responsible for all the links within links, nor for all content on direct links. To an extent, in keeping with John Paul's call to ecumenical dialogue, we include various viewpoints]
---
No 'Francis effect' in U.S. church attendance
---
---
---
---
---
---
---
Click to e-mail this site to a friend
---
---
The sale that stole Thanksgiving
---
Weather update: blast or reprieve?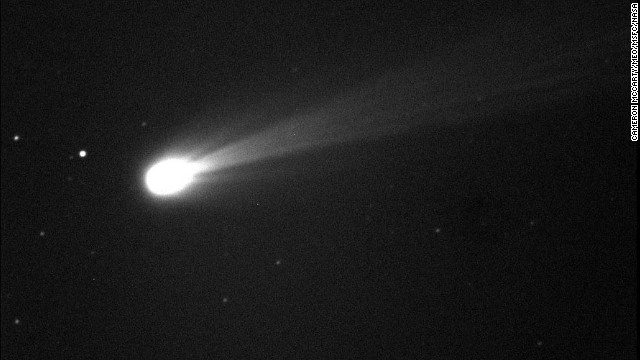 ---
---
German bishop says divorced 'remarrieds' will be allowed to receive Communion
---
The changing American 'family'
---
Upstate NY, Canada: meteor or earthquake?
---
Prophetic pulse: do certain huge events occur in specific periods?
---
Dead dolphins: a warning to humans?
---
---
---
Obama moves to close Vatican embassy
---
Court to hear two cases on health-care mandate
---
Pope denounces idolatry of money
---
Prayer need: gruesome abortionist dies
---
Inflammatory and anti-inflammatory foods
---
Christmas books, videos, statues
---
---
[click here for Fr. DeGrandis books]

Recently popular books Michael Brown retreats: Charlotte

and Florida
---
Fear of Fire on Kindle; A Life of Blessings on Kindle, Nook; The Other Side on Kindle, Nook; Life Missions, Family Healings on Kindle, Nook; The God of Miracles on Kindle, Nook; Tower of Light on Kindle, Nook; The Spirits Around Us on Kindle, Nook; After Life on Kindle, Nook; The Seven on Kindle
---
Create shortcuts on home screen for iPads, smartphones; no app needed
---
Mobile version of Spirit Daily: www.spiritdaily.com/mobile.htm; refresh Spirit Daily;

website is updated seven days a week through day; in event of outage please go to www.spiritdaily.net or www.spiritdaily.org
---