Did African pastor 'resurrect' after death?
---
Pope: Church was born Catholic, apostolic
---
Successor for Cardinal Pell named
---
Pell argues against change in Communion for divorced
---
Kasper says Pope wants 'opening' on divorce
---
Why Catholics can't accept or celebrate homosexuality
---
---
Six reasons to take your family to daily Mass
---
Holy Father to focus on grandparents
---
Annulment reform a smart bet for looming Synod
---
Will Cardinal Burke be 'exiled'?
---
Our Lady of Matara and halting epidemics
---
Prayer Room  Meditation: saints of the day  Mass readings  Homily of the Day  Vatican Video Mary's Messages
---
Donations: we need and appreciate it! 
---
Announcing a Midwest retreat: Kansas City
---
Retreats: Los Angeles and Santa Barbara
Directions Buena Park  Directions Santa Barbara
---
Michael Brown retreat in Louisiana 
---
---
[Click here to make announcement]
Magnificat Tours Catholic pilgrimages 2014 - Medjugorje - Sept, Oct, Dec-Shrines of Italy - Sept 30, Holy Land - Nov 4, 877-333-9290
Fr. John Baptist Bashobora Retreat, Betania II Marian Center, Sept 20-21, Medway, MA
The Redeemer's Call to Consecrated Souls. 'Extraordinary private revelations.' +Emeritus Bishop Micallef, OCD
Catholic Charismatic Conference, Springfield, VA, Oct 24, 25, 26, 2014
God Hears the cry of the poor.  Do we?
Medjugorje is the spiritual center of the world'-- JPII. Be connected!
Are you prepared for the Three Days of Darkness?
Searching for Answers? Spiritual Direction.com
Deeper Contemplative Living - The Avila Institute
206 Tours Pilgrimages -- the Holy Land, Italy, Fatima, Lourdes, Medjugorje, Poland, year round with Catholic priest and Mass daily
If you are stressed or depressed, you should read this 
[Please note that we cannot be responsible for all products, pilgrimages, and claims made by above announcements]
---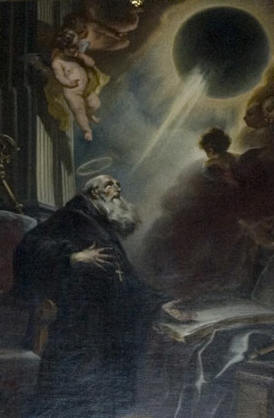 ---
---
---
---
---
---
---
---
Click to e-mail this site to a friend
---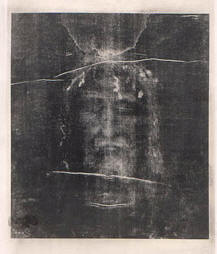 ---
St. Benedict Blessing, armor for the spiritual battlefield
See how a mother of 13 lost almost 100 pounds!
What if a crisis occurs and there's no doctor?
[
Support Spirit Daily through its retreats, bookstore, gift shop
---
Sad times: blackmail alleged in priest's death
---
Report: Pope invites leader of China to meeting
---
Russia and Vatican to hold joint art exhibition
---
Sistine choir to sing in Hong Kong
---
---
Doctors wanted to 'harvest' organs from comatose man until he woke up
---
Scottish bishops object to proposed organ-donation law
---
Australia thwarted beheading plot
---
Entire country in Ebola 'lockdown'
---
Bishops: keep internet totally open
---
Holy Father's security unchanged despite ISIS 'threat'
---
Uniting in prayer against Oklahoma black 'mass'
---
Air Force: 'so help me God' oath now optional
---
Venezuela on alert over mysterious disease
---
Gorbachev reveals hidden pain of abortion fifty years ago
---
Retreats (the prophetic pulse): little signs, big signs
---
What's in your kitchen cabinet could be causing liver damage?
---
Health watch: put cell phones in 'airplane mode'
---
---
---
Fear of Fire on Kindle; A Life of Blessings on Kindle,  Nook; The Other Side on Kindle, Nook; Life Missions, Family Healings on Kindle, Nook; The God of Miracles on Kindle, Nook; Tower of Light on Kindle, Nook;  The Spirits Around Us on Kindle, Nook;  After Life on Kindle, Nook; The Seven on Kindle
  Book specials  Books by Michael Brown   Spirit Daily on Facebook  Click here to refresh Spirit Daily; Spirit Daily is operated seven days a week and all day; in event of outage go to www.spiritdaily.net or www.spiritdaily.org
Mobile version of website:  http://www.spiritdaily.com/mobile.htm
---