In New Orleans, voodoo ritual at Catholic university
---
Milwaukee archdiocese removing names of corrupt bishops
---
Pope declines cardinal's resignation
---
Holy Stairs at Scala Sancta to be uncovered for first time in three centuries
---
---
Pope: imitate Christ by being merciful
---
---
Moving from the moral to the mystical
---
Priest tackles crisis of masculinity in the Church
---
Who were Saint Joseph's parents?
---
Why is he depicted as an older man?
---
---
Mass readings
Daily homily
Mary's Message
Papal tweets
Vatican Videos
Mirjana's annual message
---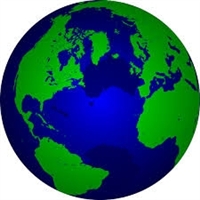 Special report (new): the 'ultimate' manifestation of evil
Donations: we need and appreciate it
Spirit Daily retreat, Chicago, May
---
[Click here to make your announcement]
Hawaii Divine Mercy and Fatima Conference, May 24-25
Passion of Christ Conference - Shroud Retreat - Toronto, March 23
Protect, Defend: order your St. Michael prayer coins here
Magnificat Tours Pilgrimages: Medjugorje, Holy Land, Fr. Sudac retreat, Italy, Poland, Prague 877-333-9290
206 Tours Pilgrimages always with Catholic Priests and Mass Daily! Year round to Holy Land, Italy, Spain, France, Portugal, Medjugorje, Poland, Greece and more
Totally Yours Marian Conference, April 6,7, Bishop Alappatt. Fr. Ubald Rugirangoga, Fr. Wendell and more! (630) 279-8424
Denver Marian Conference, May 10-11, Fr. Donald Calloway, Fr. Wade Menezes, Fr. Chad Ripperger
Latest breaking news concerning Medjugorje'
[Views of advertisers do not necessarily reflect Spirit Daily's]
---
---
---
---
---
---
---
---
---
Click to e-mail this site to a friend
---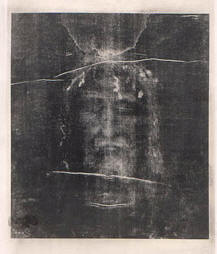 ---
---

---
The incredible way a penny saved soldier's life
---
Gorsuch, Kavanaugh on opposite sides
---
Mozambique storm creates 'inland ocean'
---
---
Persecution watch: will they try to change Supreme Court?
---
Students face punishment after shattering Virgin statue
---
Poll: most want higher taxes on rich
---
---
Elizabeth Warren speaks Christianity
---
Hundreds of homes flooded in Midwest
---
---
Why is billionaire sex offender getting off easy?
---
---
Truck-driving preacher charged with killing teens
---
Big-tech censorship of conservatives expands
---
Poll claims decline in Catholic support for president
Popularity also allegedly declines among white evangelicals
---
---
Sad times: some 'anti-vaxers' can be vicious
---
---
Health watch: fruits and vegetables with most chemicals
---
The alleged plot to corrupt Vatican
---
---
---
`