---
---
---
The unknown relic of new saint
---
---
Why the Synod was 'extraordinary'
---
Pope: 'let us break down walls that divide us'
---
Mailbag: sometimes dark autumnal clouds seem to reflect darkness beneath
---
Cardinal Pell: I never saw the Pope irritated
---
Report: widespread support for final Synod document
---
Cardinal Kasper offers qualified apology
---
---
---
*Don't let others drag you into their emptiness, arrogance
---
Author looks at 'life review' and hereafter in new book
---
Prayer Room  Meditation: saints of the day  Mass readings  Homily of the Day  Vatican Video  Mary's Message
---
Donations: we need and appreciate it!
---
Retreat, signs of times, afterlife: New Orleans
Michael Brown retreat: Kansas City 
Special report: were viruses like Ebola accidentally or otherwise released from labs?
---
---
[Click here to make announcement]
'Deliver Us From Evil' retreat with Fr. Michael Barry, SS.CC. @ Bethany Center, Lutz, FL, Dec. 12-14, 2014
Medjugorje is the spiritual center of the world'-- JPII. Be connected!
World Apostolate of Fatima Conference, Oct. 25, OLA Cathedral, Los Angeles, CA, (310) 890-7912
Medjugorje.org - All new pilgrimage destinations!
Compelling poem about dying by priest-poet Thomas Dominic Rover, O.P.
Lay Evangelist Frank Kelly in Atlanta, Oct 27, 28
New book, overview of important Luisa Piccarreta revelations
Healing of Families seminar - Orange, CA, Oct 31-Nov 2
[Please note that we cannot be responsible for all products, pilgrimages, and claims made by above announcements]
---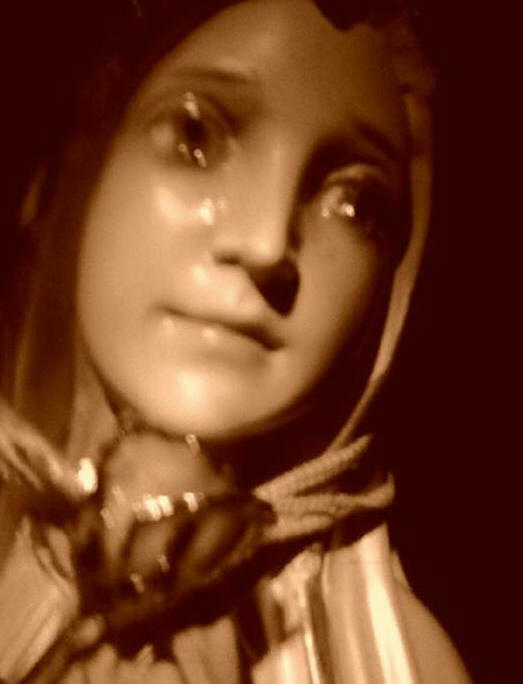 A message in 'miraculous' tears
---
---
---
---
---
Decline in mainstream Protestant churches may be slowing
---
A hundred years of Schoenstatt
---
---
---
---
Click to e-mail this site to a friend
---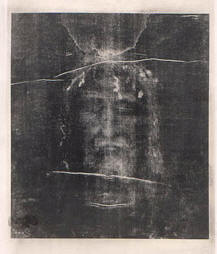 ---
206 Tours Pilgrimages -- the Holy Land, Italy, Fatima, Lourdes, Medjugorje, Poland, year round with Catholic priest and Mass daily
If you are stressed or depressed, you should read this
Catholic Charismatic Conference, Springfield, VA, Oct 24, 25, 26, 2014
St. Benedict Blessing, armor for the spiritual battlefield
See how a mother of 13 lost almost 100 pounds!
What if a crisis occurs and there's no doctor?
Magnificat Tours Catholic pilgrimages 2014 - Medjugorje - Sept, Oct, Dec-Shrines of Italy - Sept 30, Holy Land - Nov 4, 877-333-9290
Spirit Daily opens new bookstore, 'special reports'
[Support Spirit Daily through its retreats, bookstore, gift shop]
---
Eighty-five-year-old defies death threats from Satanists to rebuild ancient church (caution: eclectic site)
---
Officer in Ferguson was pinned against car, feared for life
---
Ebola rises sharply in Sierra Leone
---
Chaput saw 'hand of devil' in Synod confusion
---
---
---
Dallas diocese housed those monitored for Ebola
---
When Catholics are less Catholic than non-Catholics
---
Horrors of Islamic State described by abducted woman
---
Signs: death of the Salton Sea?
---
The nun who survived poisoning by Communists
---
Bishop: Ebola makes Liberians feel God has abandoned them
---
---
Our confusing time: singing nun re-records 'Madonna'
---
Prayer urgency: Christian woman will appeal death sentence
---
---
Notre Dame to hold conference on faithful homosexuals
---
---
---
Health watch: foods that cause headaches
---
What You Take To Heaven on Kindle and Nook; Fear of Fire on Kindle; A Life of Blessings on Kindle,  Nook; The Other Side on Kindle, Nook; Life Missions, Family Healings on Kindle, Nook; The God of Miracles on Kindle, Nook; Tower of Light on Kindle, Nook;  The Spirits Around Us on Kindle, Nook;  After Life on Kindle, Nook; The Seven on Kindle  
---
---
Michael Brown's special reports
---
What You Take To Heaven on Kindle and Nook; Fear of Fire on Kindle; A Life of Blessings on Kindle,  Nook; The Other Side on Kindle, Nook; Life Missions, Family Healings on Kindle, Nook; The God of Miracles on Kindle, Nook; Tower of Light on Kindle, Nook;  The Spirits Around Us on Kindle, Nook;  After Life on Kindle, Nook; The Seven on Kindle  
Books by Fr. Robert DeGrandis  Book specials  Books by Michael Brown
Spirit Daily on Twitter  Spirit Daily on Facebook  Click here to refresh Spirit Daily; Spirit Daily is operated seven days a week and all day; in event of outage go to www.spiritdaily.net or www.spiritdaily.org
---