Pope attributes gossip to 'the evil one'
---
Detroit bishop throws down gauntlet on Communion, gay 'marriage'
---
Image shedding 'blood' tears in Philippines
---
African missionaries battle decline of vocations in Europe
---
Seer at Rome's Gemelli Hospital
---
---
Will Pope Francis lead to a rekindling of the Spirit at the diocesan level?
---
Good number of investigated Philly priests declared 'suitable'
---
---
Michael Brown retreats: Portland, Seattle
---
Concern over 'nones': overblown?
---
Meditation: saints of the day Mass Readings Mary's Messages
Homily of the Day Vatican video
---
---
Donations: we need and appreciate it!
---
---
---
---
'Satan' actor amused by Obama comparison
---
---
Of gay rights and love and judgment
---
Religious schools found to have advantage
---
Click to e-mail this site to a friend
---
---
Pilgrimages by 206 Tours to Medjugorje, Lourdes, Fatima, Italy, Holy Land, every month always accompanied by Catholic priest, 800-206-8687
What if crisis occurs and there is no Dr.?
Padre Pio's miraculous image exuding blood, tears, oil, fragrances!
Most powerful, most effective scapular and sacramental in the world!
Free casket catalog and cross from Trappist monks, 888-495-0805
Medjugorje pilgrimages departing Apr 29, and May 27 with Fr. Richard Beyer, Magnificat Tours, 877-333-9290
---

@copyright, Spirit Daily
---
Bishop: North Korea just trying to extract foreign aid
---
Chinese colonel accuses U.S. of unleashing bird flu
---
Persecution watch: staunch Catholic teacher escorted out of school
---
---
The story behind that disabled boy embraced by the Pope
---
The horror of abortion clinics (caution: graphic)
---
Horror: 'baby jumped when I snipped her neck' (caution: upsetting content)
---
Preacher Joel Osteen victim of elaborate hoax
---
Santorum predicts Court won't okay gay marriage
---
Foods with a nutritional punch
---
---
---
---
A Life of Blessings on Kindle, Nook

; The Other Side on Kindle, Nook; Life Missions, Family Healings on Kindle, Nook; The God of Miracles on Kindle, Nook; Tower of Light on Kindle, Nook; The Spirits Around Us on Kindle, Nook; After Life on Kindle, Nook; The Seven on Kindle
---
/ Book specials/Bestsellers
---
Create desktop shortcuts for iPads, iPhones, Droids and other smartphones or tablets by simply placing shortcuts and on browsers (bookmark button) and 'settings'; on smartphones go to 'browser' and 'setting' and add to home screen; no app needed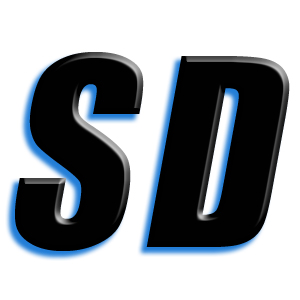 Mobile version of Spirit Daily: www.spiritdaily/mobile.htm;
Click here to refresh Spirit Daily; website is updated seven days a week through day in outage of website, go to alternates www.spiritdaily.net or www.spiritdaily.org