---
Go to www.spiritdaily.com for most up-to-minute site
This mobile version does take a bit of effort each day; donations are appreciated
---
ANGELS AND DRAGONS: HOW LAYMEN CAN PRAY EVIL AWAY
---
Pope 'shocks' Chile with abuse remark
---
House told of arrests, death linked to Trump dossier
---
Putin takes icy dip to mark Epiphany
---
Shamans 'interceded' for Pontiff
Pope married couple aboard his plane
---
Little Big Brother: Amazon now 'steamrolling' restaurants
---
Will U.S. government 'shut down'?
---
Upheaval watch: California versus Washington
---
Prayer need: details emerge on captive siblings
---
Graham daughter warns on looming judgment
---
Michigan minister prophesied quake-comet
---
---
Conservatives seek to split up 'tyrannical' California
---
---
---
More getting vaccinations and more also opting out
---
Is 'little big brother' watching you?
---
---
Alleged seer: how angels look and how to invoke them
---
'Loving is not the same as kindness'
---
Anthony of the Desert: how he defeated the devil
---
Atlanta man 'sees' into the supernatural
---
---
Website chooses 'saint of the year' for you
---
---
A spiritual warfare prayer for conversion of loved one
---
Michael Brown Florida retreat: St. Augustine
---
To receive Grace, expect the best
---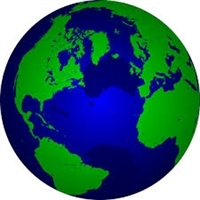 Special Report (new): 'remnant dinosaurs' or principalities?
---
Saints of the day Mass readings Daily homily Mary's Message Papal tweets
Vatican Videos
---
Retreat, Baton Rouge!
---
Holy Land with Michael H. Brown
---
Donations (new): we need and appreciate it!
---
---
---
---
---
---
---
---