Would the Lord have worn a watch?
---
More deathbed visions
---
Pope recalls love of Adoration
---
Medjugorje archbishop in hospital with coronavirus
---
---
New word of knowledge: 'encampment of evil'
---
When dogs sensed the Real Presence during John Paul II visit
---
---
Mailbag: images of Jesus, Mary?
---
Mass readings
Mary's Message
Divine Mercy Novena
Mary's Calendar, February,
Prayer Requests
---
Donations: we need and appreciate it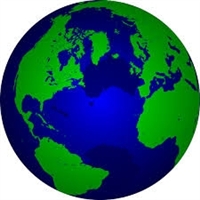 Special report (new): stigmatics, demonism, and prophecies
---
[Click here to make announcement]
Powerful song by Fr. Maximilian - 'You Walk on Water'
Is Mary Co-Redemptrix? by Dan Lynch
Birth Control Risks To Your Health
Promote Divine Mercy Driving To Grocery Store!
Twenty-five Years Of Helping Woman Choose Life!
Prepare Your Family for, Mercy Sunday
Pilgrimages: Holy Land, Medjugorje, Lourdes, Italy, Poland, Fatima, Padre Pio, Oberammargau, priest with Mass daily with 206 Tours, high quality
---
Daily devotions to Saint Joseph
---
Sun associated with fewer covid deaths
---
Franciscan in Steubenville indicted
---
Prayer need: Catholic school kid sentenced to twenty-four years
---
---
Residents fleeing San Francisco
---
---
---
---

©

Spirit Daily
Prince's mother 'heard' Jesus, became nun
---
Virus toll on nuns: prayer urgency
---
Volcano erupts in South Caribbean
---
---
Notre Dame requiring vaccination
---
Sad times: in nation second only to Vatican, revered priest accused
---
---
Scientists call for new probe of covid origins
---
Health watch: of doctors, food, and common sense
---
Covid outbreak at church was through air
---
In Mississippi, vaccine doses go unused
---
Health watch: foods that help as you age
---
---
---
---
---
---
`