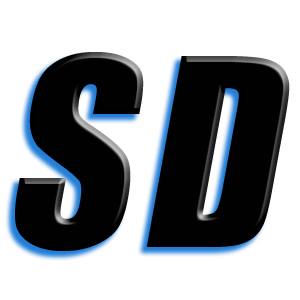 By Michael H. Brown
SUGGESTION IS MADE TO SPREAD 'BLESSED SALT' IN AREAS THROUGHOUT U.S., CANADA
A mystery it is: how a place that is known for so many issues, for so many problems, and for so much darkness, could also have a pocket of the nation's foremost Catholic warriors.
But such is the case in San Francisco: nowhere has more intense Marian devotees and charismatics. It goes to the old saying: where evil is, grace abounds.
And as we all know, evil there is. This is the place where the Church of Satan was founded (in 1966), where the hippie movement began, where genetic engineering saw great breakthroughs, where Berkeley is located, where psychic phenomena turned into the New Age, where witches covens are more concentrated than any other spot I know, and where the concentration of radical homosexuals — who march each year in a way that often ridicules Catholicism — exceeds any other city. In 1989, the day before an earthquake struck, the gay-pride flag wafted above city hall in San Francisco.
Just last week, the mayor, a state senator, and a treasurer found themselves at the center of controversy when they formally congratulated a local business called Colt Studios for its fortieth anniversary.
Colt produces hardcore homosexual pornography.
And so, yes, San Francisco has its darkness and it brings up the mystery of places. Why does evil seem to congregate at certain locales — in Key West, in New York, in New Orleans, in Boulder, in the Orlando corridor (where spiritualists have a camp and strange storms occur and there's a bench known as the "seat of Satan")?
Certain places have a certain aura, a spiritual magnetism, and it might be related to the spiritual residue of settlers or Native American Indians (perverse sexuality is rumored to have been prevalent among Indians in the Bay Area).
In the midst of all that, however, are the brave Catholics. I met a good number of them last weekend, when I visited for a retreat. I've been to San Francisco many times — on at least a dozen occasions to speak about Catholic topics, and at other times on other business — but this was probably the most power-packed visit.
We design the retreats to be small but had to expand this one and left with the feeling that something was accomplished in the way of protection.
Last summer, at the beginning of hurricane season, I did a retreat in the Fort Lauderdale area (which I believe is under the greatest storm threat), and we distributed packets of blessed salt with the goal of spreading it up and down the coast (which was then done from Key West to Daytona).
Coincidentally or not, last year saw no threat to this coast and we must pray that such happens again and that prayers — and the dispersal of blessed salt — is repeated in concert with the countless others who are likewise praying for protection (from every denomination).
In San Francisco, I wasn't able to bring my own salt and so asked the folks to bring back packets from restaurants after lunch.
They outdid themselves, collecting not only small packets but dropping by local stores to buy large Morton containers and in the case of half a dozen people, 25-pound bags from an outlet store, which a priest named Father Ted Shipp — who had just returned from Medjugorje — proceeded to bless. The goal: to spread this salt throughout the Bay Area: in the red zones, in the dens of iniquity, in the Castro district, in Silicone Valley, in Berkley, in Oakland, in Haight-Asbury, along the San Andreas fault, along the Haywood fault, around churches, around the chancery, and around seminaries.
Can blessed salt really have an effect — can it stop storms, can it halt a fault?
Just spread it; just disperse it; just sprinkle it out the window of your car wherever you live and do so with faith, which can move mountains (one of which, in the Bay Area, is known as Mount Diablo, and where, just to the north, is a mysterious place called Bohemian Grove, which at least one attendee said would be the focus of some of the salt we generated).
We need to do this across the U.S., Canada, Australia, and other nations: get a container of salt, have a priest bless it, and have folks from your parish or prayer group help in sprinkling it in your community (around city hall, parishes, tattoo parlors, abortion clinics, hospitals, red-light zones, bars, and other places in need of purging or protection).
We need a couple hundred people in every major metropolitan area, and those in capitals are urged to sprinkle it around their legislative offices (and in Washington, the White House, the Supreme Court, and Capitol Hill).
"Lord Jesus, bless our area, protect it against storms, fires, thefts, crime, abortion, earthquake, tsunamis, tornadoes, and other untoward events, as well as from evil people and evil deeds and the influence of the devil," you might say, as you sprinkle little pinches of it. "Let a person convert with every grain we sprinkle. Let every grain have an angel attached to it."
Improvise. Pray your own prayer. Be site-specific. Pray for the needs of your community. Pray against unsavory businesses and developers and politicians. Pray to expurgate the evil in your area. Pray that the salt repulses those who are in darkness — that they be converted or dissuaded from your locale. Pray to protect the young as well as nature.
It is the message this week: we are in a time of preparation, and one way to prepare is to surround your home, neighborhood, and community with the great sacramentals the Church, in its wisdom, through the Holy Spirit, has bequeathed us.
[Any amount may be presented to a priest for his blessing, using the following official prayer from the Roman Ritual: "Almighty God, we ask you to bless this salt, as once you blessed the salt scattered over the water by the prophet Elisha. Wherever this salt (and water) is sprinkled, drive away the power of evil, and protect us always by the presence of your Holy Spirit. Grant this through Christ our Lord Amen."]
Return to home page www.spiritdaily.com