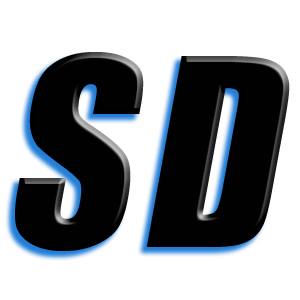 Christmas Seen As Best Time To Pray For Release Of The Holy Souls In Purgatory
By Susan Tassone 
What would you want for Christmas if you were in Purgatory? Heaven.
You would want to see the Face of Jesus gazing on you with love for all eternity! 
The Holy Souls languishing in purgatory love, praise, and thank God. Although their suffering is worse than any illness or suffering on earth, they are saved. They have seen the face of God. Now they know the goodness of God and want to be with Him but are held back. So the Holy Souls' loss of the sight of God is their greatest suffering. This is Purgatory. 
Souls undergo purification necessary for Heaven. They never rest. They suffer day and night… 24 hours a day, seven days a week. And so they beg our prayers and suffrages (that is, intercessions). Christmas Day and not All Souls' Day is when the most souls are released, according to the Blessed Mother of Medjugorje.
We often hear, "Oh, the soul of this person or that person is certainly in Heaven." How often does this false charity cause souls to suffer and delay their entry into Heaven? We don't know the state of the soul. We can't judge. Only God knows the disposition of the soul at the hour of death. And if the soul is in Heaven, praise God!  No prayer is ever wasted. God applies our prayers to other souls.   
It is our duty especially to pray for the souls of our family, friends, and benefactors.
Let us be an advocate by our prayers and turn their pain into everlasting glory.
We invite you to join us with Our Lady and give the gift of  Jesus  to our Holy Heroes on Christmas Day! Do you realize how many "new intercessors" you will have on Christmas Day by helping to bring about their release? Be Our Lady's merciful ones.  Christmas is upon us. Answer the call this Advent. Here are a few suggestions to give "Paradise" to our friends and loved ones for Christmas. 
—   Double up on your prayers and sacrifices for your departed loved ones
— Insert the St. Gertrude prayer or your favorite Holy Souls prayer in your Christmas cards.
—  Sprinkle Holy Water on the graves of your loved ones and those around the grave when visiting the cemetery during the Holidays. Kneel and pray there.
—  Parents, grandparents, guardians, Godparents, teach the children… the eternal rest prayer, how to sprinkle Holy Water for the holy souls, and how to offer up "little things." Bring them to the cemetery. You will have planted the seed of reverence in their hearts and in due time this will manifest itself and assure you of their suffrages at the hour of your death.
— Light blessed candles. The burning candle is a sign of our prayer, a bright silent intercessor for the holy souls.
—  Give the Holy Souls the joy of a Holy Mass. Arrange to have Masses offered during Advent. Offer your Mass and indulgences on Christmas Day. The Mass is the most powerful prayer on earth. It is the quickest means to bring the Holy Souls to Paradise!
—  Place a special ornament on your tree or wreath in honor of the Holy Souls.
—  Recite the Eternal Rest prayer before and after your meals.
Remember, the Holy Souls are our mothers, fathers, aunts, uncles, sisters, brothers, Godparents, doctors, nurses, priests, and nuns —  all who have helped us in this life!  Pray for them and the souls most abandoned, closest to Heaven, and the soul most like you! When you are called home, the Holy Souls you released during your lifetime will greet you at the gates of Paradise!
Just think of the power and privilege God has given to us to help Him. 
To quote St. Thomas Aquinas,  "Of all prayers, the most meritorious, the most acceptable to God are prayers for the dead, because they imply all the works of charity, both corporal and spiritual."
December 7, 2003
 [bookstore resources: purgatory books]
Return to Spiritdaily.com