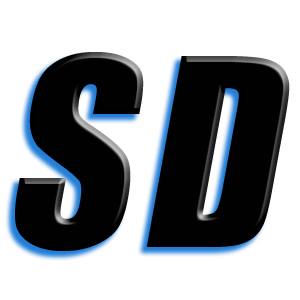 from spiritdaily.com
[the Archives]
By Michael H. Brown
A seismic 'storm'?
         "There will be famine and pestilence and earthquakes in many places," said Christ (Matthew 24:7).
         We don't know if that pertained to our exact moment, but we are in the midst — and perhaps only the very beginning — of a seismic "storm." It's part of an overall purification.
         Quakes have been occurring in groups and gaining momentum.
         "The earth's core is out of balance," said Maria Esperanza of Venezuela a few years back. "There will be problems and certain natural calamities."
         As it added in Sent To Earth: "There were many places that were prone and had been quiet too long. There was too much evil… In the West a huge quake was not just probable but inevitable. And among the concerns was Seattle."
         So it goes. 
         So it went.
         It wasn't the great one; often, God doesn't start big. He is gradual. He is merciful. He still waits for us. But for those with ears to hear there have been rumblings in India, El Salvador, the Philippines, Peru, Mexico, Taiwan, Turkey, Iraq, China, Japan, Guatemala, Pakistan — and now the U.S. 
         Quakes are beginning to cluster into storms and they are arriving with "coincidences": The Wednesday quake came the very day that violence had erupted in that very same city at a Mardi Gras — where drunkards mixed with revelers in pagan costumes. It came just days after the announcement that there have been at least 27 assisted suicides in the state. 
It sent executives from Microsoft, the current king of materialism, rushing away from falling chunks of ceiling at a high-tech meeting (as if to hint that God might not be as thrilled as we are with technology — at least not technology that distances us from Him). And it occurred on Ash Wednesday as if, like Christ, we too are entering the desert. 
         The Pope himself recently mentioned "signs of the times,"and while we're not sure what he meant by that, on other occasions he has made it clear that there will soon come a time, a new spring, when our pretenses will be broken down and (as he said on February 14), "God and man, man and woman, humanity and nature are in harmony, in dialogue, in communion."
         The end of the world? No. Of course not. That can't be repeated enough. What we are seeing is the onset of a classic global purification.
         At magnitude-6.8, the Seattle quake wasn't even one of the largest in the past year. It was at least ten times smaller than what recently hit India, and also far smaller than what has been seen in El Salvador. Each whole unit on the scale represents ten times the ground shaking, and thirty times the total energy, of the next lower number.
         But like the others it's a harbinger. Its occurrence on Ash Wednesday brought to mind a magnitiude-9.2 that wrecked Anchorage on Good Friday in 1964, and it gives us insight into what can happen if we don't seek massive conversion. 
        The Indians have long held legends of great tsunamis that affected the Pacific Northwest, and there are all kinds of faults that can wreak havoc inland. Where the one causing the quake Wednesday was about thirty miles southwest of Seattle and very deep (buffering its effect), there are much shallower and thus more dangerous cracks directly under the downtown area. 
         Seismologists aren't even sure where they all are. 
         And out in the ocean the continental plates are colliding and "subducting" under each other in a way that could cause a magnitude-9.
         Around the world, forces are overdue. And without prayer, they will be set loose.
As two scientists quoted in Sent to Earth phrased it, "it seems fair to say that we are now entering a broad time period within which the next [great] earthquake will occur."