From Forums of the Virgin Mary [translated]: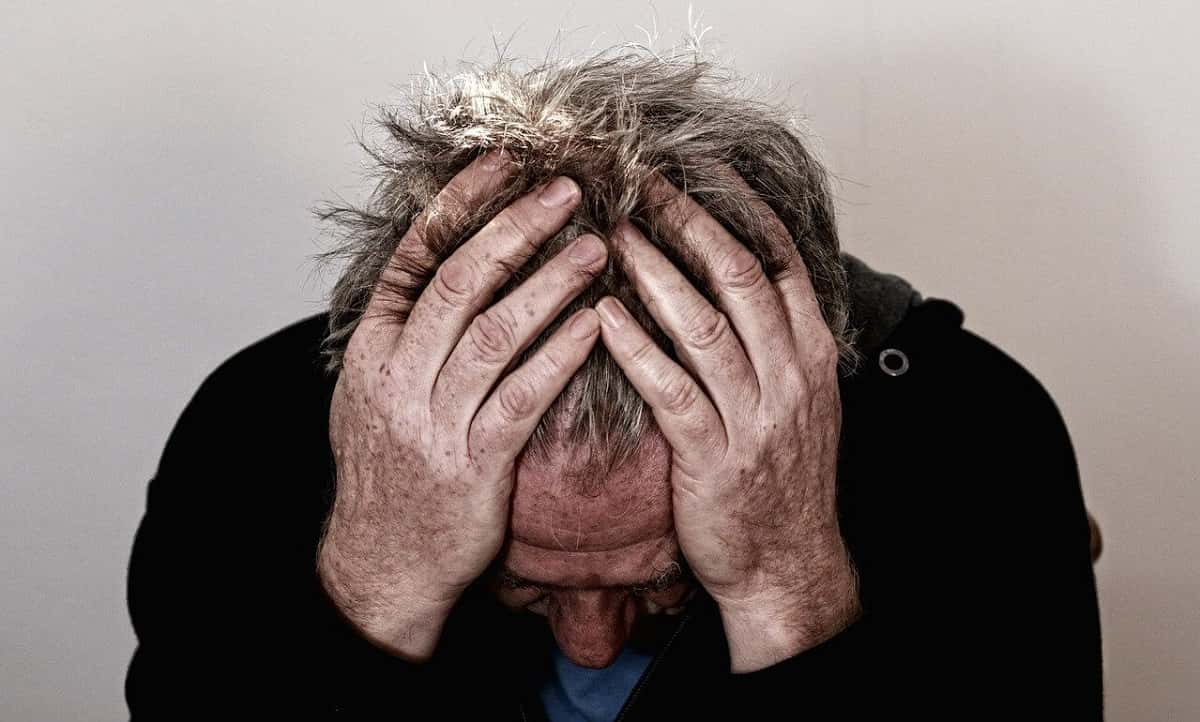 Humanity is under concentrated demonic attack like never before.
And the difficulty in repelling it is that not even the Christians themselves are capable of detecting it.
We must always remember that Satan presents himself as an angel of light, as Saint Paul says in 2 Corinthians 11.
In other words, he takes advantage of our love for light in order to deceive us.
The devil wants us to believe that he is good, sincere, loving, and powerful.
And he offers a way out when we are stuck, an alternative when the path of Christ seems difficult, alternatives that seem reasonable at first glance, because they appear to be sensible.
But invariably the path evil offers is one of compromise with the world and with sin, and thus the distance from God's message.
The accounts of the temptations of Jesus in the Desert, in Matthew 4, Mark 1, and Luke 4 allow us to detect some of the devil's wily maneuvers.
He presents himself as a slanderer, who confuses things, and leads to false accusations.
And with those come disorder and division, and it also presents itself as tempting.
All these things are signs of his presence.
Where the devil finds unity and harmony, he creates disunity and disharmony. 
In his first appearance in the Bible, Satan introduces the division of doubt.
When he offers Eve to disobey God, he whispers to her, did God really tell you not to?, referring to the Lord's command that she not eat from the forbidden tree. Can she trust God? 
That initial division (and confusion) is the operating system for all the others.
Doubters stray from God and soon find themselves straying from others as well.
The division leads to backbiting, gossip, insults, lust, envy, polarization, wishing others less than the best, and violence, as we see in the Genesis account.
Also, the account of the temptations of Jesus presents the devil as the tempter, and tempting is another way of creating division.
It means turning someone away from good.
Just as once he tempted Eve to leave her trust in God, now he seeks to distance Jesus from His Divine filiation, "If you are the Son of God", do such a thing, testing that filiation of Jesus.
And with each temptation, he suggests to Jesus that he accept some plan other than the Father's, that he trust in something other than the Father.
It is what the tempter does to us, too. He whispers to us: is God really your Father? Does He really want your wellbeing? 
Every temptation we experience is a test of our trust in the Father. 
The tempter suggests that we trust in something that gives us pleasure, wealth, and power, and that is not the Father. [scroll for more:]

And casts shadows on the goodness of the Father, to suggest that He is not on our side but in competition, and that we are not really children but subjects.
But Lucifer also presents himself as an accuser. And what does he accuse us of?
It may be a sin that we have committed or some stubborn vice that afflicts us.
Maybe it's not something we did, but something that was done to us and it still hurts.
Be that as it may be, the accuser always seeks to aggravate our shame. 
We see this with Adam and Eve.
The big promises he made that they would become gods if they disobeyed God quickly turned into accusations.
Because their shame drove that first couple to hide from God.
And the evil one charges us with the kind of shame that makes us hide from God. 
"You are not worthy of His love" he whispers. "Your sins are too great, your wounds too deep. If others knew, they would reject you. You are worth nothing."
Evil tries to establish a new narrative, to make us forget that we were created out of love and that Jesus forgives our sins and heals our wounds.
The accuser likes to remind us of the times when we preferred the fallen world to the things of Heaven, and we became slaves to sin.
Now, all these forms of attack are complemented by human beings who are in charge of reversing God's commandments in the world.
We could call them satanists in the broad sense, because in the strict sense, satanism is the worship of the character called Satan in the Bible, by people who believe he exists.
But satanism in the broadest sense is rather the exaltation and promotion of the values ​​that Satan promotes, by people who do not believe he exists.
They use their preaching as a symbol of aversion and hatred towards Christianity, the Catholic Church, and the natural and Christian social order.
So on one side are the theistic satanists who believe that Satan is a real being, capable of having some control or influence over human beings.
And they adore him and align with him. This type of satanist is not the most common.
On the other hand, there is a second group that is atheistic satanism, which does not recognize the existence of God or Satan. 
But they identify with the devil as a symbolic adversary of religion and traditional morality. 
They do not invoke Satan as a supernatural being, but rather as a symbol of man's self-gratifying ego, which is what they truly worship.
The Church of Satan explains this by saying: "Our position is to be self-centered, being ourselves the most important person, the 'god' of our subjective universe, which is why it is sometimes said that we worship ourselves."
Within this group was the circus artist Anton Lavey, who created the Church of Satan in 1966.
He said that Satan represents indulgence instead of abstinence.
Revenge instead of turning the other cheek.
And the devil represents all the so-called sins, because they all lead to physical, mental, or emotional gratification.
And finally there is a third group that we could call reactive satanism.
They do not consider themselves Satanists, but they adopt the Satan portrayed in Christianity to insert their present values ​​into society.
They follow the values ​​of satanism as an act of rebellion against parents, society, or God.
This type is likely the largest group within modern Satanism.
And it is the sign of feminist movements and those who promote gender ideology.
Movements that have been born from an inverted rereading of the biblical stories of the revolt of Lucifer and the temptation of Eve, saying that God was wrong and that the devil, presented as a heroic rebel, was right.
The goal of these people is to reverse what Christianity does, Christian values ​​and morals. 
And it is satanism in its own right, because the inversion they use is the same sign that is seen in the black masses.
The celebrants of the black masses wear black vestments, reversing the white ones of the Catholic celebrants.
There is a cross on the altar, but inverted.
Instead of invoking the name of God, that of Satan is invoked.
Names of various demons are invoked instead of saints.
The Our Father is recited in the opposite and negative sense: our father who art in hell.
Invectives are launched against Jesus Christ and the Virgin Mary instead of venerating them. [scroll for more:]

And the consecrated Host that they use is desecrated in various ways instead of worshiping it.
Satan mocks Jesus at every turn, inverting sacred signs and truths.
For example, Jesus died on the Cross at 3 in the afternoon; he called it, "My hour" and it is known as the Hour of Mercy.
And exorcist Monsignor Stephen Rossetti has recounted that Satan claims 3 am as his hour, and for this reason it is often called the demonic hour.
He has found that some of the most intense satanic attacks against the possessed occur at this time.
So it's likely that at 3 am, his power is at its strongest.
And then what did the exorcists do to combat it?
They decided to pray with the possessed at 2:30 in the morning.
Those prayers slowed down the attack, and so the demons concentrated their attack at 1 in the morning.
And the response of the exorcists was to pray with the possessed at 12:30, with which they ended up taking the demons out of their hour of greatest power and they weakened.
The signs of satanic reversal are everywhere in our world today, especially in people's thinking, though often unrecognized.
Satanists claim to promote human dignity and human fulfillment, but Satan is the destroyer of humanity.
And whenever you sense a reversal, the exorcist recommends a simple prayer, "May the light of the Holy Spirit come upon us all and reveal Him Who is Truth."
Well, so far what we wanted to talk about how the devil is acting to lead the world outside of God's commandments and trying to pervert us, scare us, anguish us, and one of its basic signs is the inversion of things.
And I would like to ask you if you have noticed that there is more and more inversion of the truth or not.