From Forums of the Virgin Mary:
How the demons flee if the authority given by Jesus Christ is used to expel demons.
God has given each baptized person the authority to expel the demons that attack him.
And to do it also in the people over whom he has spiritual authority.
But this cannot be done blindly.
It is necessary to detect where these spirits come from, how they entered, and who they are.
Here we will talk about how to identify the spirits that attack a person or a family, what their origin is, and we will give prayers and procedures to achieve liberation through exercising authority.
On the understanding that if they are more powerful demons or the bondage is stronger, then a complementary liberation ministry or an exorcist should be used.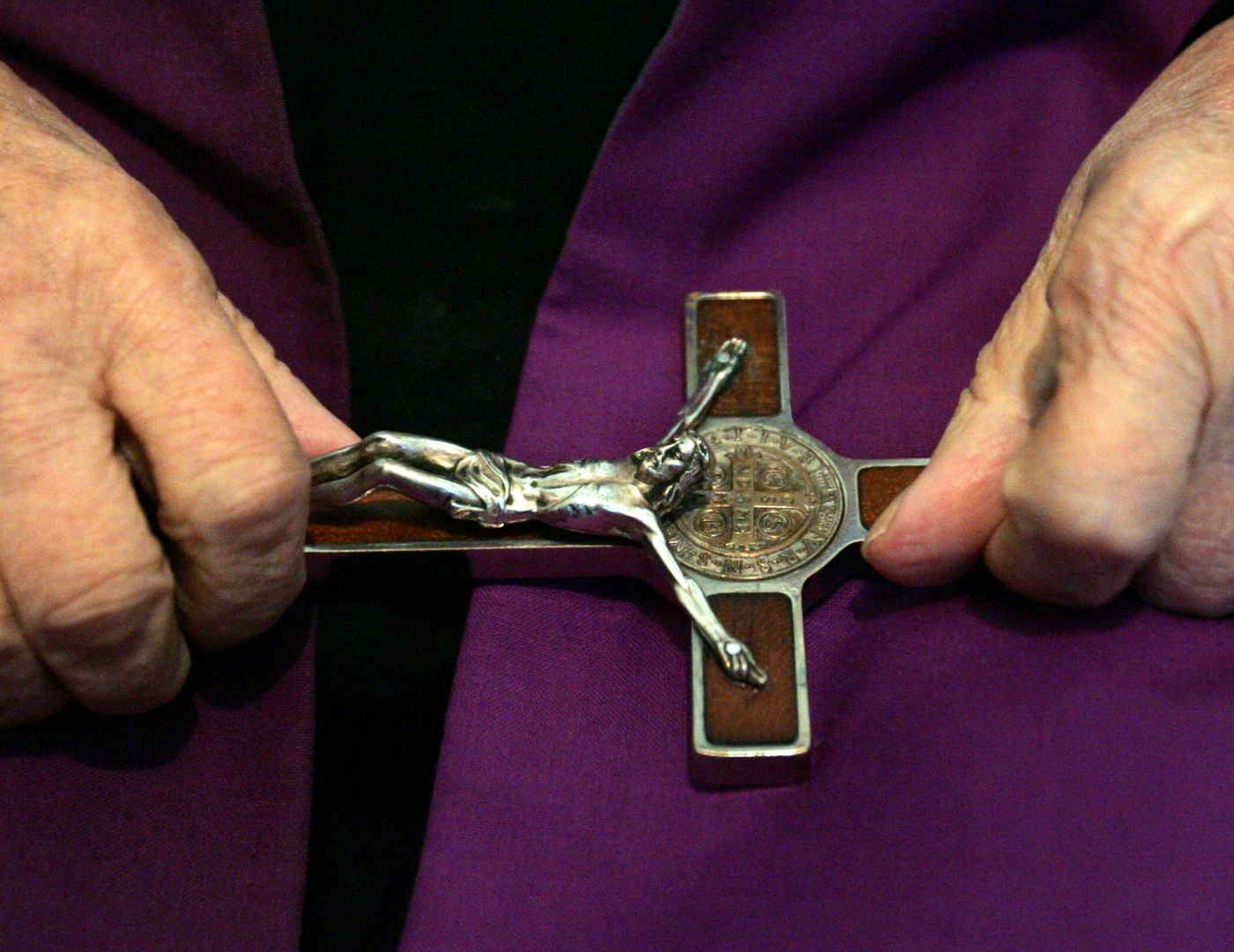 The Bible begins and ends by referring to curses, which are the flip side of blessings.  
God begins by first cursing satan in Genesis 3:14 , when he tells the serpent that he will be cursed above all beasts and will eat dust all the days of his life for having tempted Eve.
And that will put enmity between the Woman, that is, the Most Holy Virgin, and the serpent, and between both descendants.
And he also curses the Earth in Genesis 3:17; he tells Adam that the Earth will be cursed for his sake and will eat in pain all the days of his life.
But in the last chapter of the Bible it proclaims the end of the curse in Revelation 22:3, the final and definitive liberation , because at the end of history, the throne of God and of the Lamb will be among us, and his servants will serve them.
Therefore, there is no escape from the action of evil for humanity.
It will always be present before us, until the new heavens and the new earth arrive.
But in the meantime, God gives us blessings to defend us from evil.
And how does this work in practice?
God allows evil, that is, a curse, removing for an instant his protective hand and allowing the devil to work, but always mediated by the human being
These curses can come from different sources.
There are those that originate in the sins of each person, which are the most common.
Also the generational curses and the curses that are born by witchcraft.
But in all cases God gives us instruments to be able to neutralize them.
Usually each person is tempted to do evil, by the pressure of the enemy on their thoughts, their attitudes and their appetites.
It is the usual attack of the evil one.
And there is a progression. When we are tempted by evil, we first feel the desire to commit sin.
And at that moment we have the option to ask God's grace to reject it, or we can consent to do it.
If our will gives in to sin, then it will be easier to commit that sin a second time.
And with each repetition, sin will become easier, as our conscience will become more and more numb.
To the point that we can come to think that sin is no longer bad, to convince ourselves that it is in our basic nature, that it is impossible to live without this practice and even be proud to practice it.
And so we develop a bond. And if a person is bound by sin, he loosens it by setting it free in the name of Jesus, using the power given by our baptism.
But also, as we said , we are contaminated with sin by inheritance, which happens when we have sinful behaviors, frequent frustrations, and blockages due to factors external to our personal decision. 
Ancestral or generational curses are a topic discussed in the Church.
In Deuteronomy 28 we can read some of the signs to determine if a generational curse might be acting on a person.
Like constant financial insufficiency or poverty.
Frequently frustrated plans and projects.
Lives with constant traumas or crises.
Vices difficult to overcome.
Sterility and impotence, abortions and reproductive complications.
Premature deaths or deaths from unnatural causes.
Hereditary and chronic diseases.
Breaks of frequent family relationships from parents to children.
Difficulty sensing God's presence, understanding Scripture, concentrating on prayer, lack of spiritual gifts.
And finally there are the curses for witchcraft , when the emissaries of satan use the power of the devil to harm a person.
Which, according to Father Gabriele Amorth, is the most frequent cause of demonic possession.
And what is the route we must travel to break the ties and free ourselves that God has placed at our disposal?
You have authority over your own life, so you must affirm your relationship with God.
Repent of your known and unknown sins.
Renounce any contact with sources of sin.
Renounce the sins of your ancestors.
Accept and receive God's forgiveness, and forgive yourself.
Forgive everyone who has ever offended you.
Ask for God's blessings.
And expel the evil spirits that are attacking you, exercising your authority to order them to leave.
And what about the others? Do we have that authority to do it over people or things outside of our body and mind?
Our authority will depend on our priestly hierarchy.
Numeral 897 of the Catechism of the Catholic Church says that,
"Christians who are incorporated into Christ by baptism form the People of God and participate in their own way in the functions of Christ as Priest, Prophet and King."
So each one has his own role to play in the mission of the entire Christian people, participating in the priesthood of Christ, applying authority to bind and rebuke the evil spirits that oppress the People of God.
For example, the father has authority in the "domestic church," the family, of which he is the head. 
Therefore they have the authority to expel demons from the home, from their property and from their family members. 
Using holy water, blessed by a priest, you can sprinkle it around the house, on objects in it and on household members, while commanding evil spirits to leave.
And also praying and fasting.
There is also the Pastor of a Catholic Parish, whose authority comes directly from the Bishop , who has conferred on him the sacramental priesthood through the laying on of hands.
The pastor has general authority over all his parishioners within the territory of his parish.
And it is a powerful instrument for binding evil spirits and unleashing evil influences on its parishioners, through the Sacraments of Baptism and Reconciliation, the blessing of homes, and prayers of deliverance.
But there are cases of demonic possession of a person or a stubborn presence of demons in a home, which may require an exorcist specialized in the use of the Exorcism Ritual.
This exorcist acts under the permission and authority of his Bishop.
And finally there are the Bishop, who has spiritual authority over his diocese, and the Pope, as Vicar of Christ, who enjoys supreme authority over the entire universal Church.
What is significant about this hierarchical authority structure is that a good part of the liberations of evil spirits can be carried out by lay people, acting through their authority over their homes, their properties and the members of their family.
And there are three phases to realize this liberation.
You must first proceed to repentance.
What the soul must do, through a thorough examination of conscience, is to sincerely repent of any participation in the works of darkness.
This dissolves the legal claim that satan has on the soul.
Exorcists say that a good confession is more powerful than a hundred exorcisms.
True repentance also means giving up previous deeds and ways of life. 
Therefore the second step is resignation.
When you recognize in your life sins or patterns contrary to the Gospel, it is a good practice to say out loud, for example.
"In the name of Jesus Christ, I renounce…" and there you mention the sins that you want to free yourself from.
Or you make it say to a person under your authority that you want to free from attacks of the demon.
And the third step is the rebuke of evil spirits and their expulsion.
You can simply say:
"In the Name of Jesus Christ, I take authority over any and all spirits that come against… (and there you mention the person or objects) and bind them and command them to leave." 
But unfortunately we can fall back into temptations, into old patterns of sin, and then the evil one will legally claim what he has temporarily lost, because we left the door open.
And in that case you can pray to make sure,
"Lord, come now and fill the empty spaces in my heart with your Spirit and presence. Come Lord Jesus with your angels and close the gaps in my life.
Or mention the person in whom you want the Holy Spirit to fill their life.
To make these expulsions it is not necessary to get agitated and shout at the devil, pronounce the sentence calmly, rely on your authority as a baptized person, and pronounce it firmly. 
However, we must not forget that the most important thing is to prevent bondage, and for this we must develop a personal relationship with Jesus, a consistent prayer life, regular participation in the Sacraments and strive to be faithful and obedient to the Lord.
And get used to praising God, because this fills the demons with disgust and terror, and fasting, because it fights the most harmful spirits.
Well up to here what we wanted to talk about how lay people can free themselves from the spirits that execute curses and bind them to themselves, and to the objects and people over which they have authority.
And I would like to ask you if you have ever used any kind of prayer to exercise authority over the demons acting on you or any of the people in your charge, or not.