---
Although much of it can be tied to personal and political flaws — few could deny this — one must wonder, with the phenomenal avalanche of ill tidings in recent days, if a curse is operating on the White House.
In just the past week or so, the firing of the FBI director has caused a public (or at least media) uproar; the President reportedly shared highly-classified information with Russian Foreign Minister Sergey Lavrov (a day after firing that director, who was investigating his ties to Russia), and a memo penned by the FBI chief months before his firing allegedly detailed Trump's attempt to get him to halt an investigation to do with ex-White House security chief Michael Flynn (dismissed due to Russian ties).
The White House staff was reported — by conservative news outlets — to be in utter disarray, with staffers leaking to the press in a panicked attempt to influence the president, while other leaks come from "deep-state sources" in the CIA, FBI, and perhaps state department.
This much news to do with potential obstruction of justice by a president has not poured forth since the height of Watergate — and as in that time, there are the initial rumblings (right now, only that, but certainly audible) of impeachment.
So unusual — perhaps unprecedented — is the torrent in such a young presidency (nearly a controversy a day, many due to disorientation, which can be a sign of curse) that one can be excused for thinking back to February and the widely-publicized campaign by witches, gay occultists, and satanists to pronounce actual curses on the president — curses vitriolically aimed precisely at removing him from office. Of course, a curse only alights where it finds openings…(Proverbs 26).
So vicious and demonic are some of these curses that we will not link to them. Suffice it to say that they are lengthy, powerful, and demonstrate real knowledge of witchcraft; we reviewed one last night. Normal Americans would be appalled. While Christians immediately announced counter-prayers to halt any curse last winter, as we reported here, the personal issues of the president — and his often inexplicable statements or actions — leave one wondering if those Christians stopped praying too soon, while occultists have continued with their promised "prayers" for a hex.
"The Charmed Halliwell Sisters had the Power of Three to help them save the world, but that's getting multiplied by a few thousand Friday night," noted one website three months ago. "The #MagicResistance, a global group of actively practicing Witches, is banding together to cast a binding spell on Donald Trump in their effort to disrupt his administration. It's not a joke, nor should you think of it as one — the spell is a valid expression of cultural traditions and religious beliefs, plus it's a creative way to include new communities in the anti-Trump resistance."
Never has a presidency so quickly found itself in danger — in what Republicans describe as a tailspin.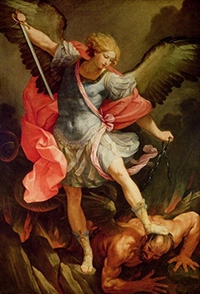 The interesting question now: will the president regain his footing as he begins a trip abroad?
That trip will include the holy sites of Israel and the Vatican.
It couldn't come at a better time — for the White House and more importantly the nation.
We are not here to defend any politicians. We are here only to ask: Is there the opportunity during those visits for Christians to restart their prayer so that they can wash away the curse, if one is indeed operating, if one has generated this "tailspin" or at least made situations and flaws worse?
[resources: Michael H. Brown retreats: Toronto and New Jersey]
[See: previous story on curse]
[See also, for the sake of objectivity, this article by a man who knew him well and says he always "self-sabotages"]
"Put on the armor of God, that you may be able to stand against the wiles of the devil." (Ephesians 6:11)
[Return to www.spiritdaily.com]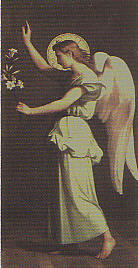 Pray always for purity and love
+++
---
Please report any inappropriate ads or content